Back
Hanging Card Holder Tags
Warehouse hanging card holder tag for shelf lips, rack uprights and crossbeams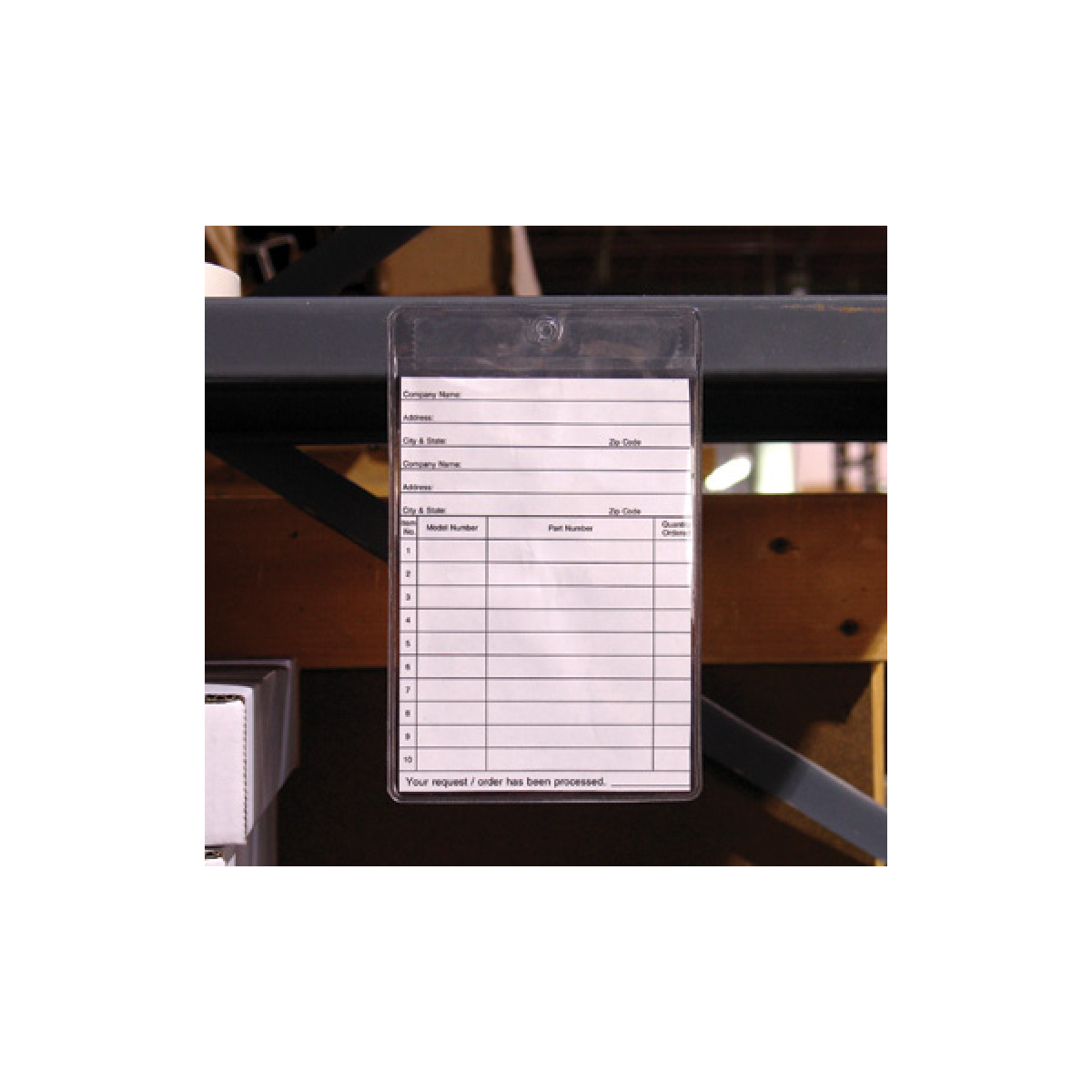 Pictured: Adhesive Tag Holder # H4X6D1T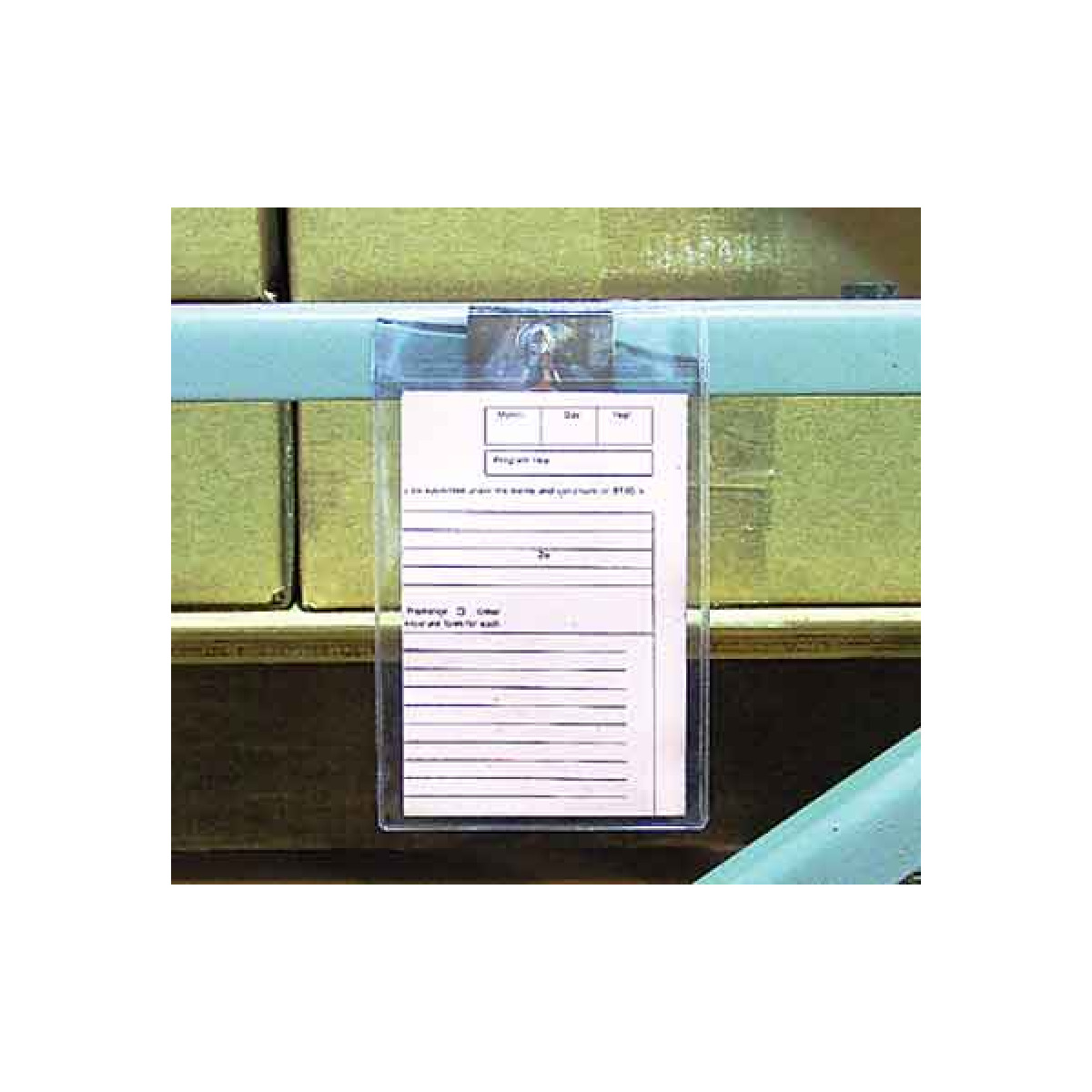 Pictured: Tag Holder # H4X6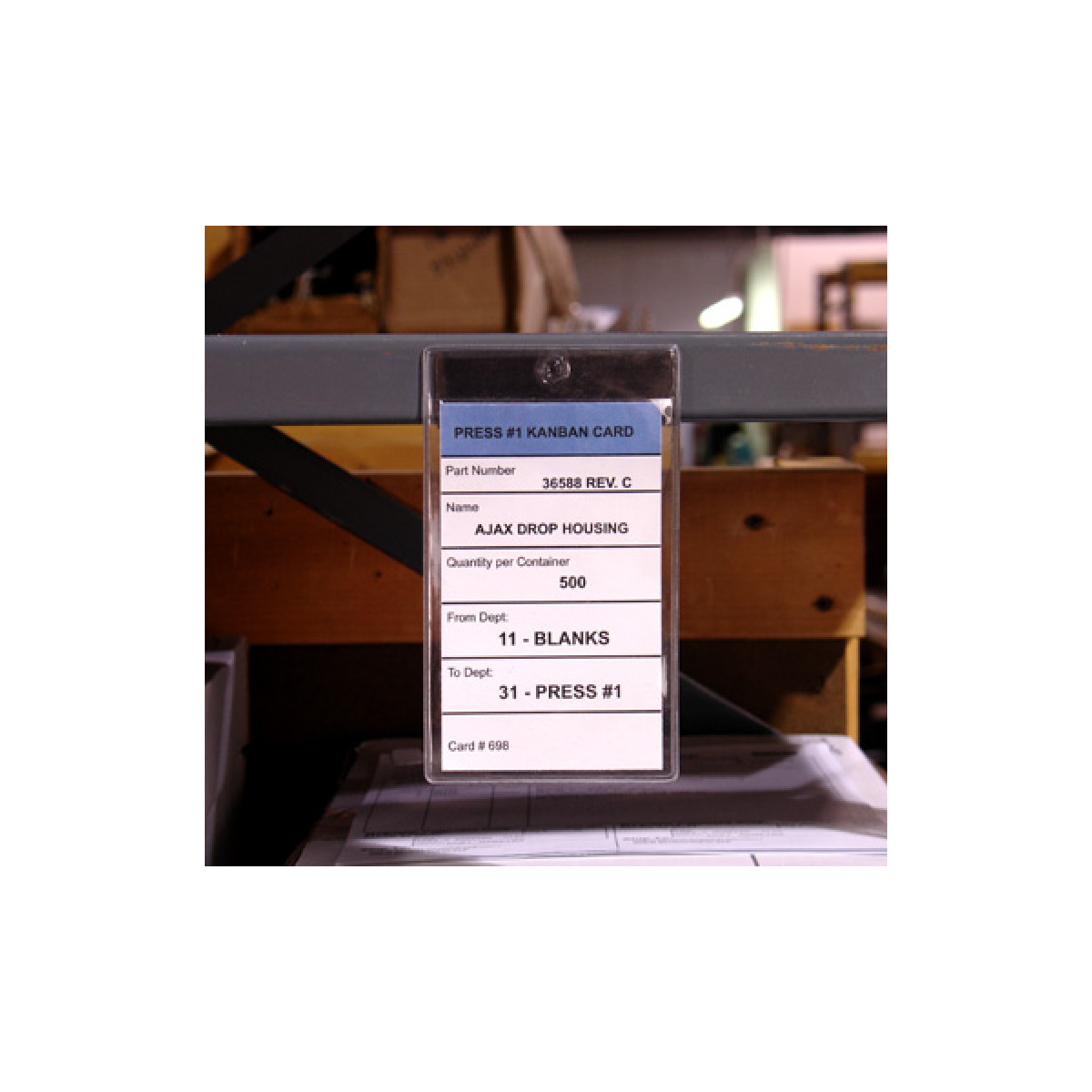 Pictured: Tag Holder # H3X5M1T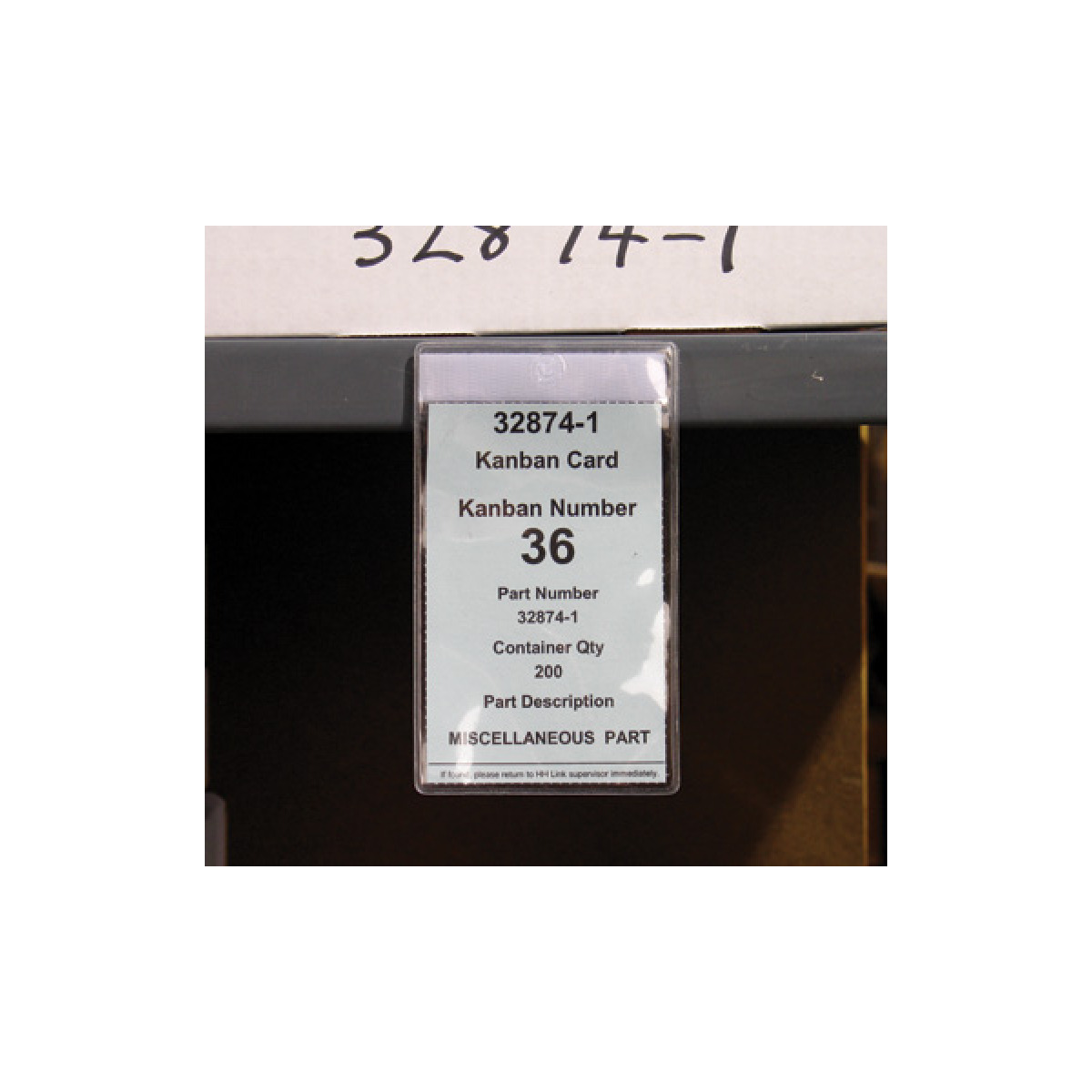 Pictured: Tag Holder # H3X5L1T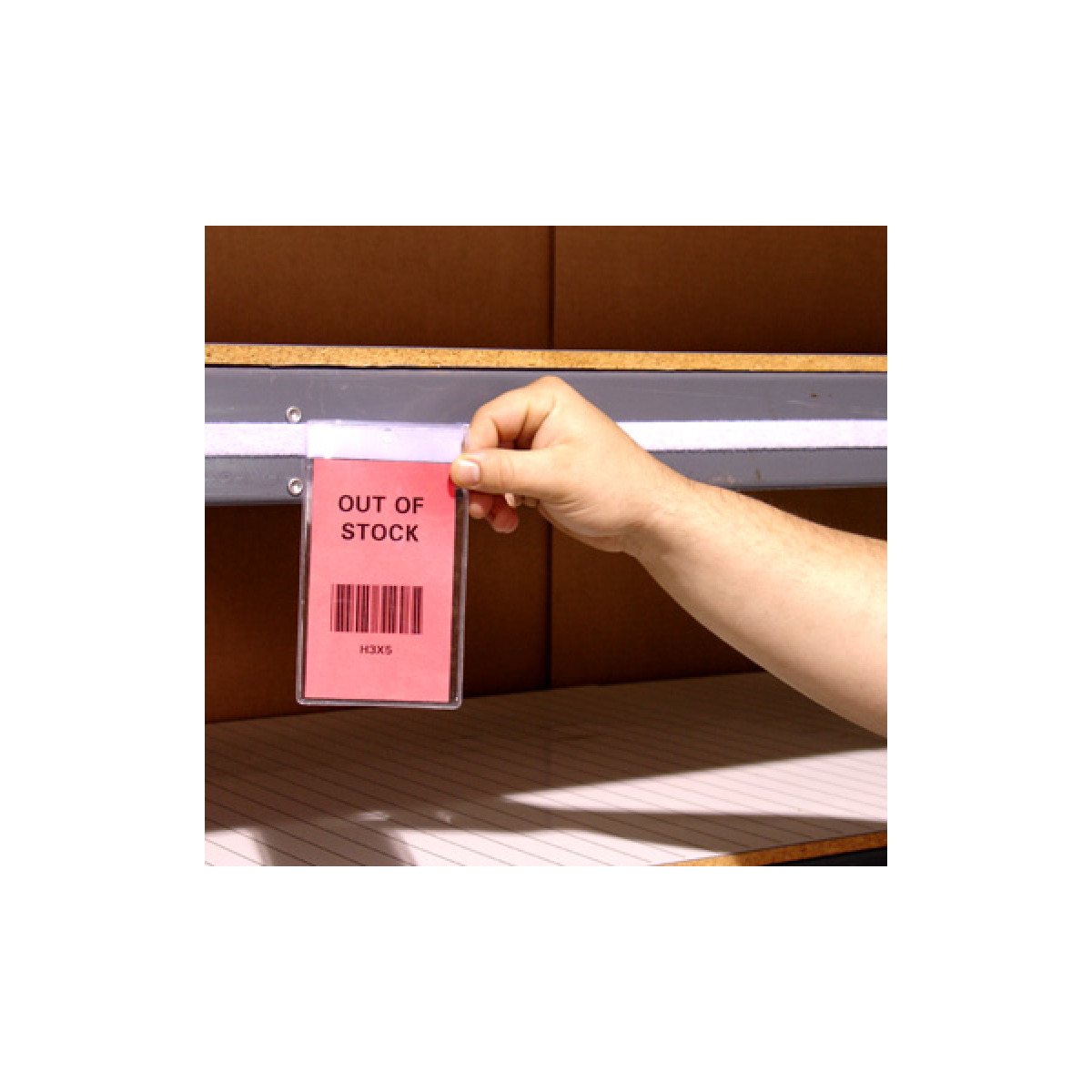 Pictured: Tag Holder # H3X5L1T




Hanging Card Holder Tags
Warehouse hanging card holder tag for shelf lips, rack uprights and crossbeams
Strong, scan-through, vinyl pocket tag with a hanging hole
Hang from short side opening:

      Standard plain (top hole only)
      Adhesive strip at top
      Magnetic strip at top
      VELCRO® strip at top

Select the plain, magnetic, or VELCRO® shelf card label holder for easy move and re-use
Hanging document pouches are available in over 3,000 sizes !
Sizes & Pricing
Step 2:
Select Part # to Continue
Step 2:
Select Option to Continue
* 1 x 4 and 2 x 4 tag sizes do not include a standard hanging hole
** Pocket sizes and tag dimensions are slightly larger than Insert Sizes listed above
Additional Information
Detailed Description
Clear Vinyl Hang Tag Holder Applications

Location tags, warehouse tickets, equipment documents, job orders, product IDs and more:
Protect paperwork with a clear, sturdy pocket
Hang from shelf lips, rack uprights, file cabinets, machine panels 
Use adhesive backed for permanent shelf card holder locations (top picture) or choose magnetic, VELCRO or plain for quick and easy move and re-hang
Hanging Card Suggested Uses
Product Options
Custom sizes available for these clear vinyl tag protectors
Plain backed clear vinyl tag protector styles are also available with reinforced metal grommet in hanging hole - contact Customer Service for pricing
To conveniently use an entire shelf lip width, position a shelf wide strip of VELCRO loop (sold separately) and then locate your clear hang tags (with VELCRO hook) anywhere along that strip (above picture at right) - contact Customer Service
Technical Specs
Flexible Vinyl Tag Protectors
Service temperature range = -20F to +200K
Customer Comments:
Fast easy service. Nice to be able to find exactly what I was looking for.
Denise W, CHASKA, MN
Good Product, This is the second time I have order this.

Denise W, CHASKA, MN
Back
Sizes & Pricing
Step 3:
Select Part # to continue
Back to sizes