Back
Man-Down - B/W Labels and Mount
Bar coding for easy scanning of all rack levels
Caption goes here.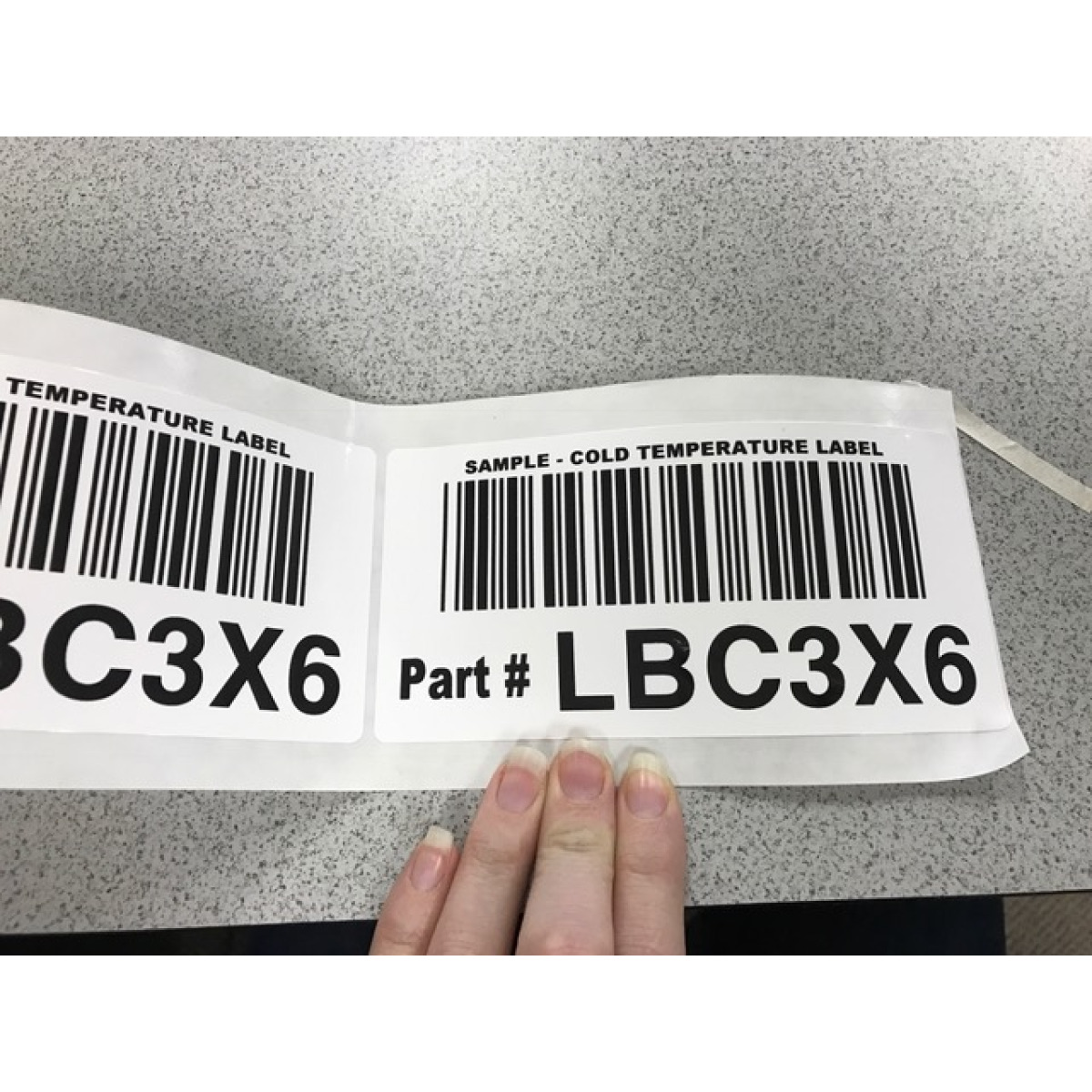 Man-Down - B/W Labels and Mount
Bar coding for easy scanning of all rack levels
Read and conveniently scan bar codes for the higher rack levels from a man-down height
Use one product location  bar code label per level
Man-down warehouse label holders are designed to increase stocker and picker productivity while reducing inventory and fulfillment errors
Man-down rack label mount has strong adhesive backing
Custom Orders
Select Get A Quote next to the Part # below and fill out the form provided.
We will send you an email with a price quote.
You approve/revise and place your order.
Sizes & Pricing
Step 1: Select Part # or Get A Quote
Step 1: Select Height
* Includes custom black on white label applied to mount
** Cards sold separately, fits Warehouse Card Sheet Part # SL2X3
*** Labels sold separately, fits Warehouse Adhesive Labels up to 2-5/8" W
NOTES:
1) Volume discounts for larger orders - call or email for a price quote
2) Minimum label order of $75. per label size, design or colors
Additional Information
Detailed Description
Black & White Warehouse Shelf Labels and Label Mount
Multi level rack labels or card holders are ideal for:

Any warehouse rack of multiple levels with man-down scanning
Tall rack and high ceiling storage areas
Upright totems for other hard to read shelf locations
Product Options
Identify each rack level with a corresponding label on each beam face, labels can match design on mount above or simply show the level number - see Custom Printed Labels
Horizontal design configurations
Magnet strip backing
Custom man-down rack label sizes are also available
See How To Tip #2 for suggestions on formatting your label design 
Technical Specs
These black and white warehouse shelf labels are for indoor use
Service temperature range = -40F to +150F
Back
Sizes & Pricing
Step 2: Select Part # or Get A Quote
Back to sizes