Back
Bar Code and Custom Warehouse Labels
Tough, laminated, custom printed warehouse barcode labels for any distribution center or warehouse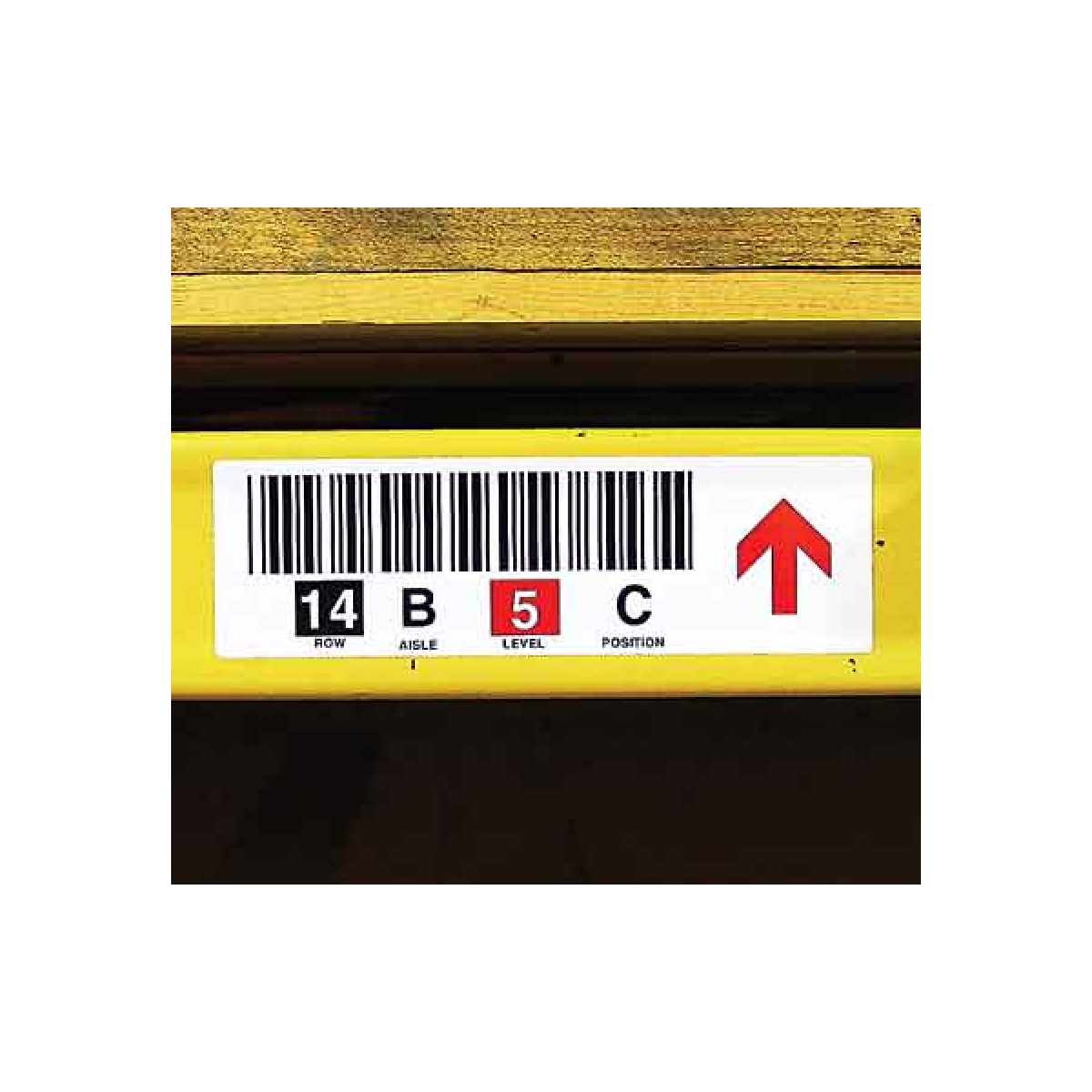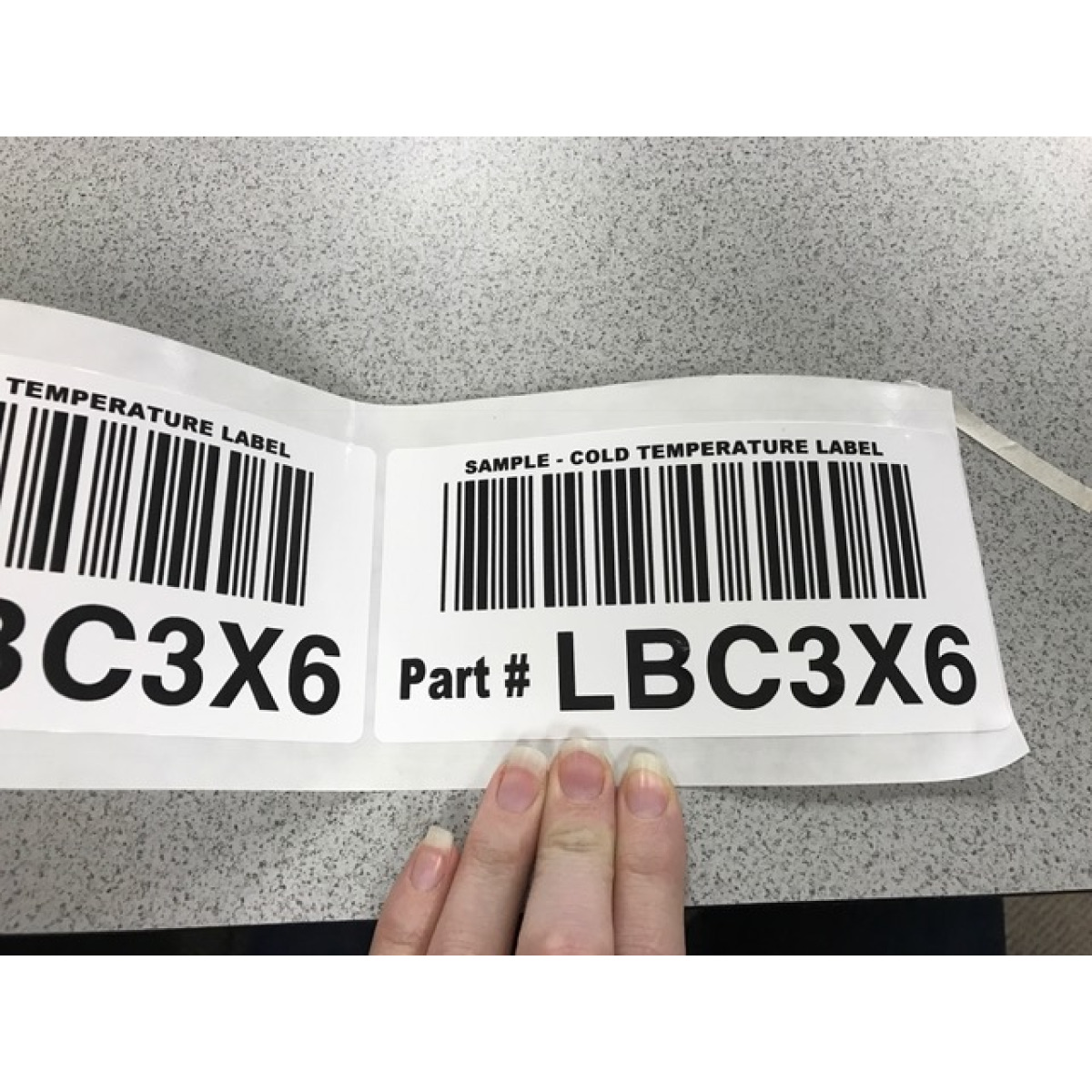 Bar Code and Custom Warehouse Labels
Tough, laminated, custom printed warehouse barcode labels for any distribution center or warehouse
Custom designs - your locations, barcodes - you define it, we print it!
Lamination protects against dirt, splashes, bumps and sunlight
NO minimum quantities, only a minimum label order of $75 (per size, material or design).
NO set-up charges
Output your existing inventory location (bar code) data to us
Custom Orders
Select Get A Quote next to the Part # below and fill out the form provided.
We will send you an email with a price quote.
You approve/revise and place your order.
Sizes & Pricing
Step 1:
Select Label
Construction
Step2: Select Part # or GET A QUOTE to Continue
Step2: Select Label Size to Continue
* Price for each label includes one color (for additional
colors, see rightmost column)
** Trimmed sizes are about 1/16" less than actual height
and length dimensions
Additional Information
Detailed Description
Popular Custom Laminated Label Applications:
These labels are tough and laminated for warehouse and industrial environments

Premium style - for harsher facilities and contact with other materials
Standard style - for cleaner facilities with minimal bumping

See price chart above for more style information and pricing by label sizes
Bar coding warehouse racks, shelves, uprights, totes, bins, crates, containers
Identifying washable totes with completely sealed premium laminated labels
Rectangular or square inventory stickers - much tougher than basic paper labels
Only for application to smooth, non-textured surfaces
Designing Your Label & Submitting Your Data File:
See How To Tip #2 for suggestions on formatting your label design
To properly submit your label data, see Label Data Files for format and instructions 
FOR ORDERS & QUOTES: to confirm your design or data file is usable or for assistance in selecting the best size or style - Upload Your File Now for our review and acceptance.  We will respond by the next business day.
Product Options
Custom Laminated Barcode Label Mounting: magnetic, flexible plastic, hanging  - see Label Mounts
Bar code formatting, consecutive numbering, and other label sequencing
Colors: black, red, blue, green, yellow - indicate on quote form
Additional sizes - customization charge of $50-100 may be applied
Freezer labels with special adhesive can be applied at low temperatures to -10F.
Retro-Reflective labels for scanning long range to labels on higher rack levels
Rack upright mounts for attaching your man-down multi-level labels
We can apply labels to color Magnetic Warehouse Rack Labels for quick and easy repositioning or affix multiple barcode label groups on a placard for convenient scanning
Technical Specs
Standard Labels:
3 mil polypropylene + 1 mil polypropylene overlaminate
Minimum application temperature = +10F
Service temperature range = 0F to +150F
Premium Laminated Barcode Labels:
2 mil polyester, acrylic adhesive
Service temperature range = 0F to +300F
Indoor, outdoor up to two years
Data Submission Instructional Video
Back
Sizes & Pricing
Step3: Select Part # or GET A QUOTE to Continue
Back to sizes