Back
Magnetic Bar Code Labels
Custom printed label magnets for warehouse racks and shelves
Caption goes here.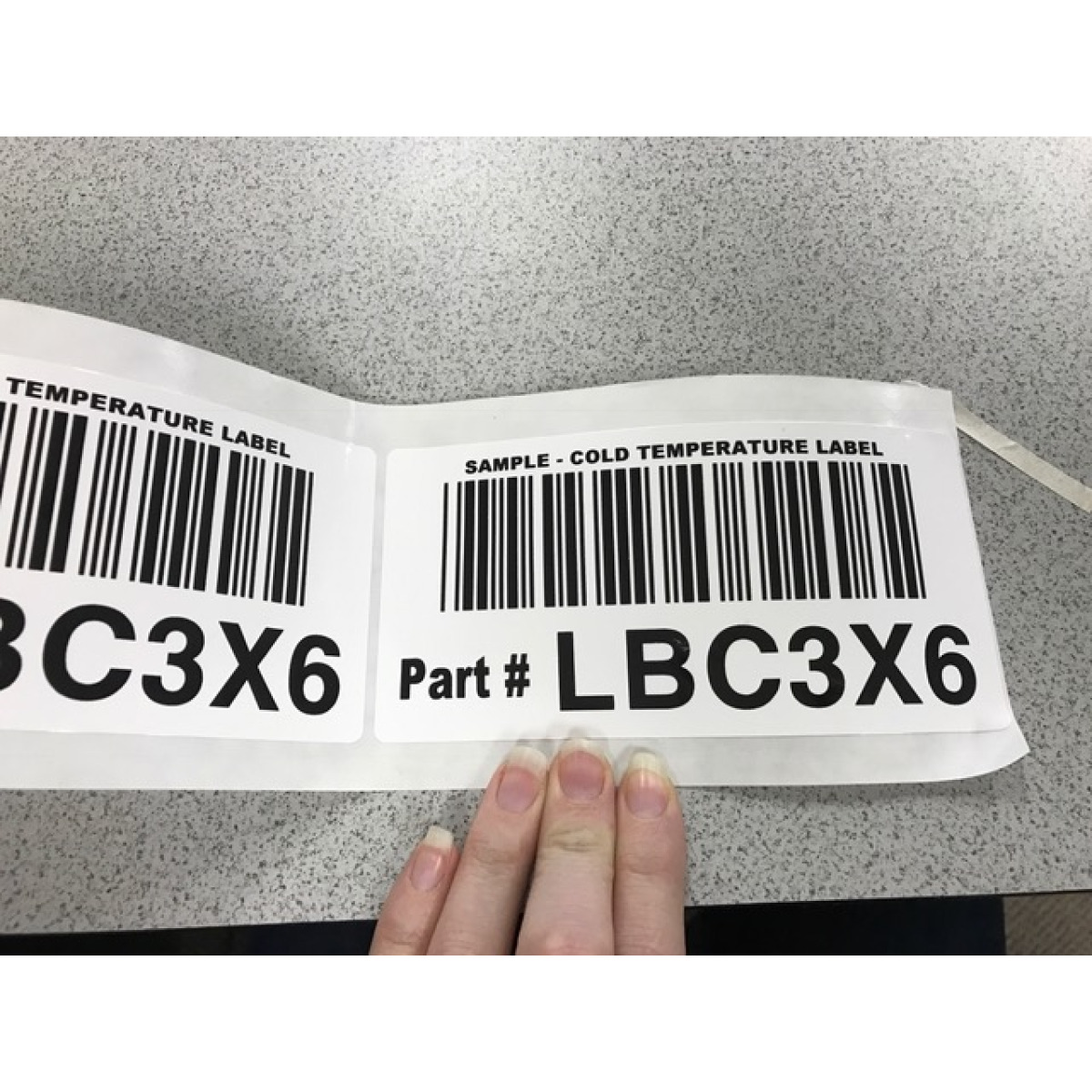 Magnetic Bar Code Labels
Custom printed label magnets for warehouse racks and shelves
Eliminate messy peeling of residue from sticky labels
Barcode or custom labels on a magnet for easy re-positioning
Custom printed with your product location data
NO minimum quantities
NO set-up charges
Only a minimum order value of $95 per color or magnet size
Custom Orders
Select Get A Quote next to the Part # below and fill out the form provided.
We will send you an email with a price quote.
You approve/revise and place your order.
Sizes & Pricing
Step 1: Select Part # or Get A Quote
Step 1: Select Size
* Price for each label includes one color- such as black (for additional
colors, see rightmost column)
** Trimmed sizes are about 1/16" less than actual height
and length dimensions

NOTES:
1) Volume discounts for larger orders - call or email for
a price quote
2) Minimum label order of $95 per label size, design, color
3) Customer data to be provided in a compatible format
(Excel preferred);
multiple level labels, complex label field formats, and
other non-standard file formats may incur a one-time
data conversion charge
Additional Information
Detailed Description
Magnetic Label Applications

Bar coding warehouse racks and shelves with clean, easy to install magnets
Bar coding multiple rack levels on one man-down label magnet for convenient scanning
Identifying bins with easy to move magnetic labels

Magnetic Label Data

Use your existing product location coding system and simply output the data to us
Provide barcode format, SKUs, or human-readable data

Also available with a Retro-Reflective Label - offers long range scanning capability for upper levels of racks
Convenient man-down scanning from the floor or lift in the aisle
Includes clear overlaminate for barcode protection
Product Options
Barcode formatting, consecutive numbering, and other label sequencing
Colors on labels: white, yellow, orange, red, magenta, lavender, cyan, green, dark green, blue, purple, brown, black
Color of magnet: white, yellow, orange, green, red, blue, black, silver, gold, ivory, brown, pink, teal, purple, light blue
Additional sizes - customization charge of $50-100 may be applied
Optional materials - labels printed on retro-reflective paper or synthetic paper with matte overlaminate 
Designing Your Label & Submitting Your Data File

See How To Tip #2 for suggestions on formatting your label design 

To properly submit your label data, see Label Data Files for format and instructions

FOR ORDERS & QUOTES:

to confirm your design or data file is usable or for assistance in selecting the best size or style - Upload Your File Now for our review and acceptance.

We will respond by the next business day.
Technical Specs
Service temperature range = 0F to 160F
Back
Sizes & Pricing
Step 2: Select Part # or Get A Quote
Back to sizes