Back
Retro-Reflective Labels
Reflective barcode labels for long range scanning of high rack levels
Caption goes here.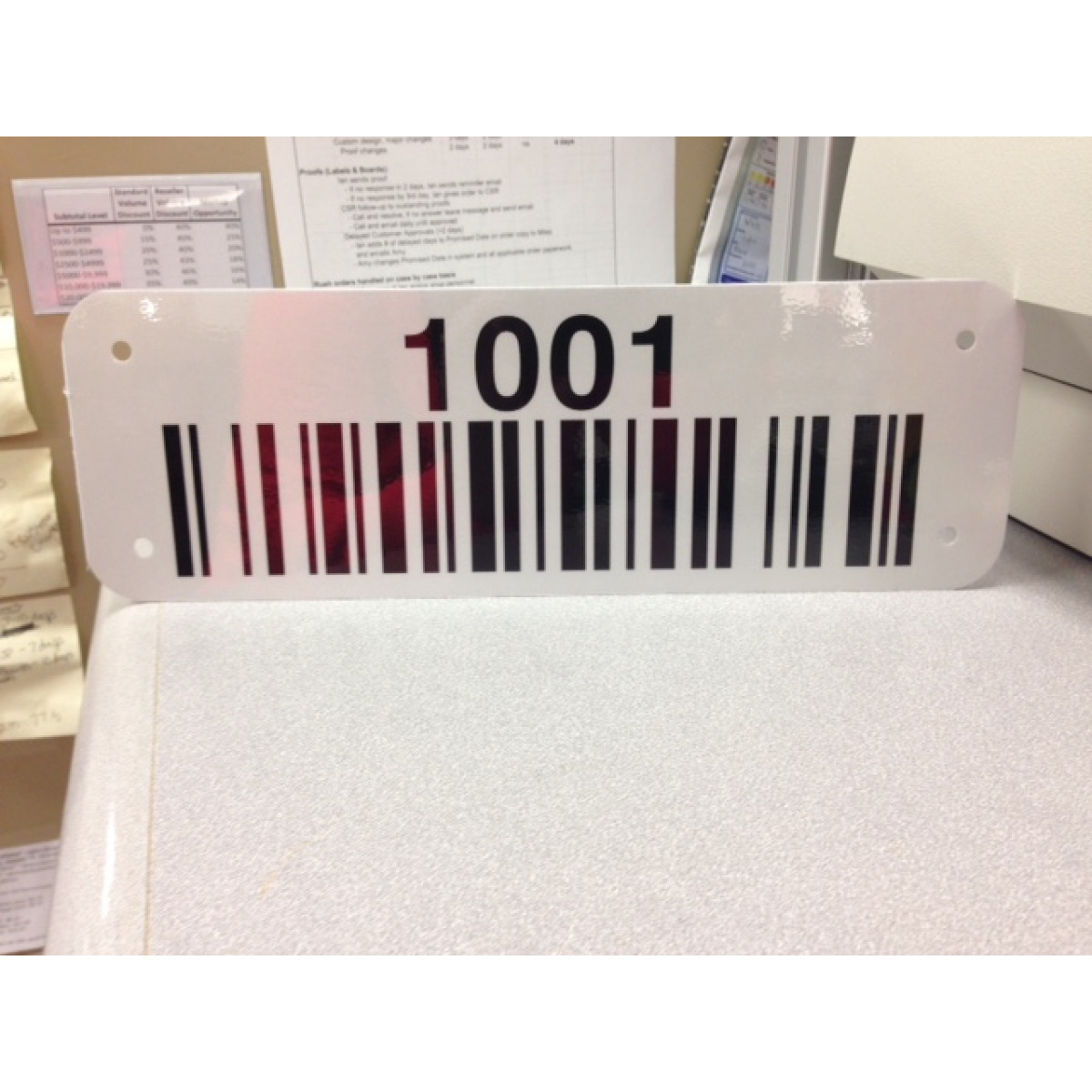 Retro-Reflective Labels
Reflective barcode labels for long range scanning of high rack levels
Scan and read bar codes on high levels from the floor
Retro-reflective labels offers increased scanning range
Protective overlaminate is dirt and water resistant
NO set-up charges
NO minimum quantities, only a minimum label order of $75
NOTE: 6" high retro-reflective label material will be available beginning September 2022.
Custom Orders
Select Get A Quote next to the Part # below and fill out the form provided.
We will send you an email with a price quote.
You approve/revise and place your order.
Sizes & Pricing
Step 1: Select Part # or Get A Quote
Step 1: Select Label Size
NOTES:
1) Volume discounts for larger orders - call or email for a price quote
2) Minimum label order of $75 per label size
3) Customer data to be provided in a compatible format (Excel preferred); complex label field formats, and other non-standard files may incur a one-time data conversion charge (usually only $50-$100)
Additional Information
Detailed Description
Bar coding upper levels on warehouse racks and shelves
Warehouse inventory labels allow convenient man-down scanning from the floor or lift
Retro reflective decals improve readability and productivity for stocking, picking and inventory management
Increase use of higher rack levels to expand available space 
Technical Specs
3.2 mil metalized retro-reflective polyester with 0.9 mil polyester overlaminate
Minimum application temperature = +45F
Service temperature range = 0F to +300F
Customer Comments:
Item is very good quality and easy to adhere
MIKE H, OXNARD, CA
Back
Sizes & Pricing
Step 2: Select Part # or Get A Quote
Back to sizes