Back
Cold Temperature Labels
Cold-rated freezer and refrigerator shelf tag labels
Caption goes here.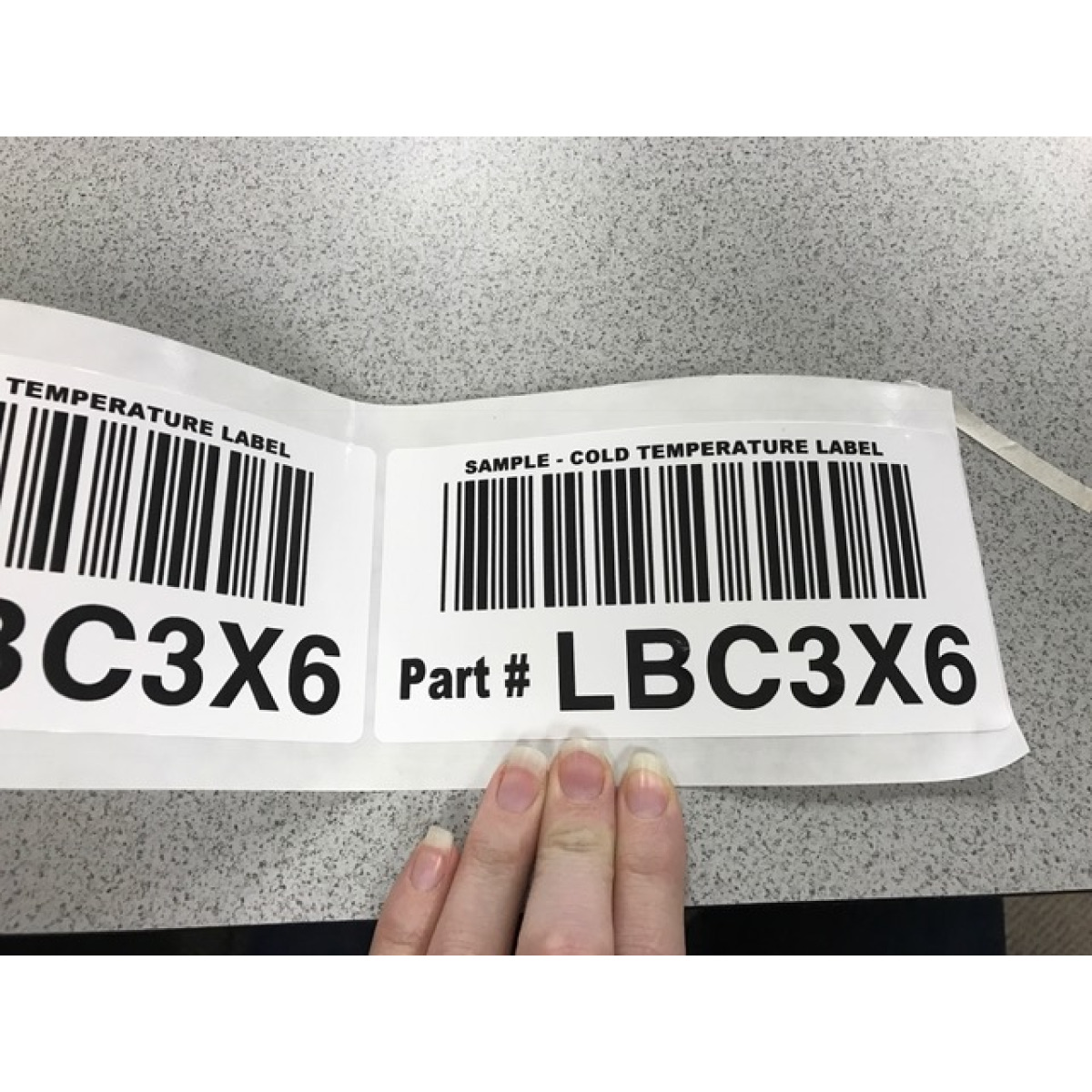 Cold Temperature Labels
Cold-rated freezer and refrigerator shelf tag labels
Use on racks and shelves in cold storage areas
Synthetic material construction with a protective overlaminate
Special adhesive allows freezer rack labels to be applied down to -10F
NO set-up charges incurred with our freezer shelf tags
NO minimum quantities, only a minimum freezer safe label order of $75
Custom Orders
Select Get A Quote next to the Part # below and fill out the form provided.
We will send you an email with a price quote.
You approve/revise and place your order.
Sizes & Pricing
Step1: Select Part # or Get A Quote
Step 1: Select Size to Continue
NOTES:
1) Volume discounts for larger orders - call or
email for a price quote
2) Minimum label order of $75 per label size
3) Customer data to be provided in a compatible
format (Excel preferred); complex label field
formats, and other non-standard files may incur
a one-time data conversion charge (usually only
$50-$100)
Additional Information
Detailed Description
Cold Temperature Freezer and Refrigerator Shelf Tag Labels
These cold temperature shelf labels are specifically for application in freezers and refrigerators
Rack or shelf surface should be free of frost, ice and contaminants
Freezer Shelf Tag
Only for application to smooth, non-textured surfaces
Product Options
Fridge Shelf Label Options:

Technical Specs
3.8 mil synthetic paper + 0.9 mil polyester overlaminate
Application temperature above -10F
Service temperature range = -10F to +200F 
Designing Your Label & Submitting Your Data File:
See How To Tip #2 for suggestions on formatting your freezer proof label design
To properly submit your freezer rack label data, see Label Data Files for format and instructions
FOR ORDERS & QUOTES: to confirm your design or data file is usable or for assistance in selecting the best size or style - Upload Your File Now for our review and acceptance.  We will respond by the next business day.
Back
Sizes & Pricing
Step2: Select Part # or Get A Quote
Back to sizes