Back
Label Printing
Color custom sheet label printing for bar code labels and warehouse data cards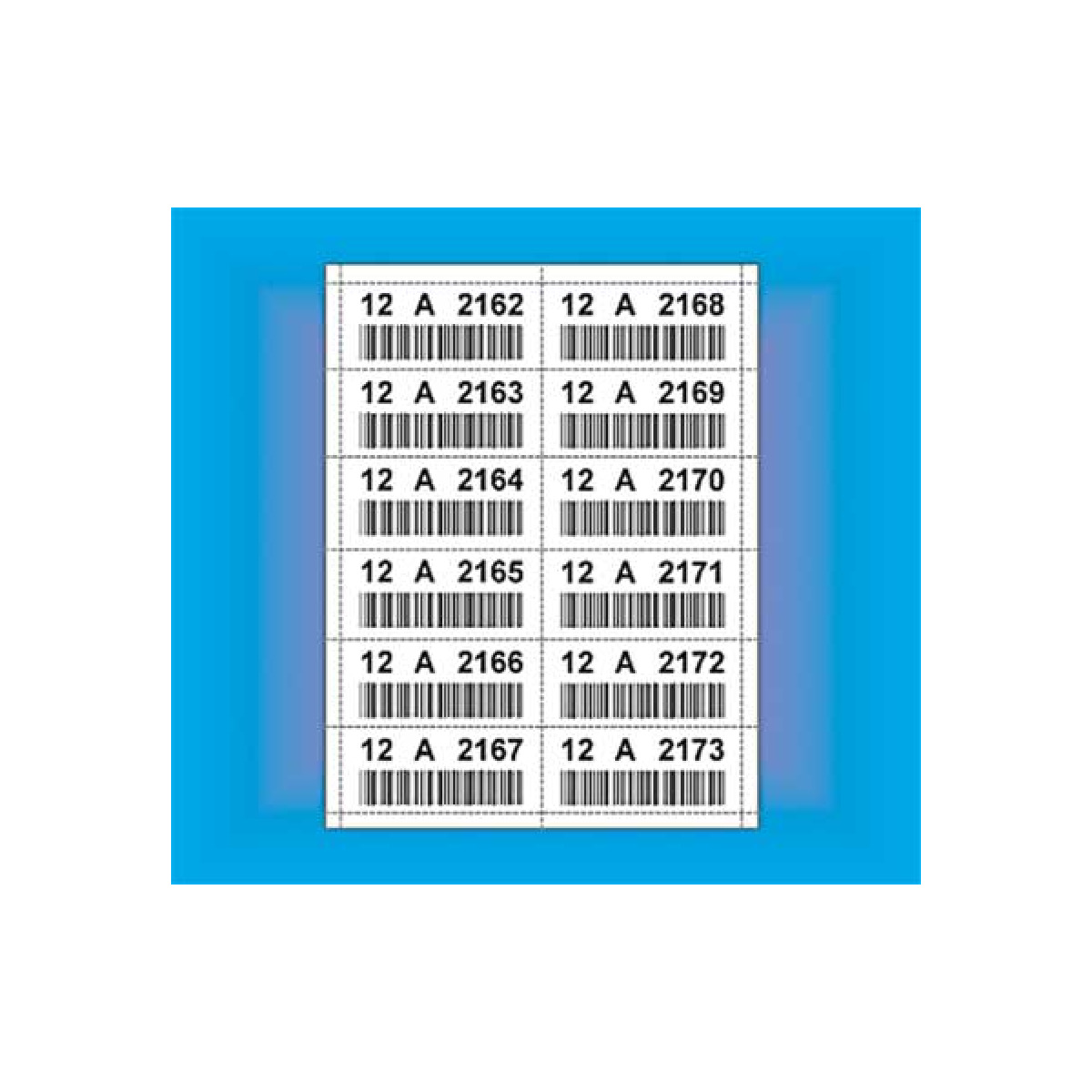 Pictured: sample product location cards
Label Printing
Color custom sheet label printing for bar code labels and warehouse data cards
We offer color and black and white product tag printing
Use your product location data on our adhesive labels or cards
Simply send your data or text files to us
Define label size and positions
Color label printing in a variety of formats
Custom Orders
Select Get A Quote next to the Part # below and fill out the form provided.
We will send you an email with a price quote.
You approve/revise and place your order.
Sizes & Pricing
Step 1:
Select Part # to Continue
Step 1:
Select Option to Continue
Pricing based on 5-10% toner density.
Extra charge for larger blocks of black or colors, extra charge for multiple colors.
Data to be supplied in a compatible Excel style spreadsheet. Set-up charges may apply if data entry is required.
Additional Information
Detailed Description
Custom Labels Printing Service Applications

Printing bar codes on our adhesive label or data card sheets
Printing product SKU tags on our labels or cards
Creating and printing product location formats on our labels or cards
Back
Sizes & Pricing
Step 2:
Select Part # to continue
Back to sizes