Back
Dry Erase Magnets
Write quantities, status and other warehouse info on dry erase magnetic labels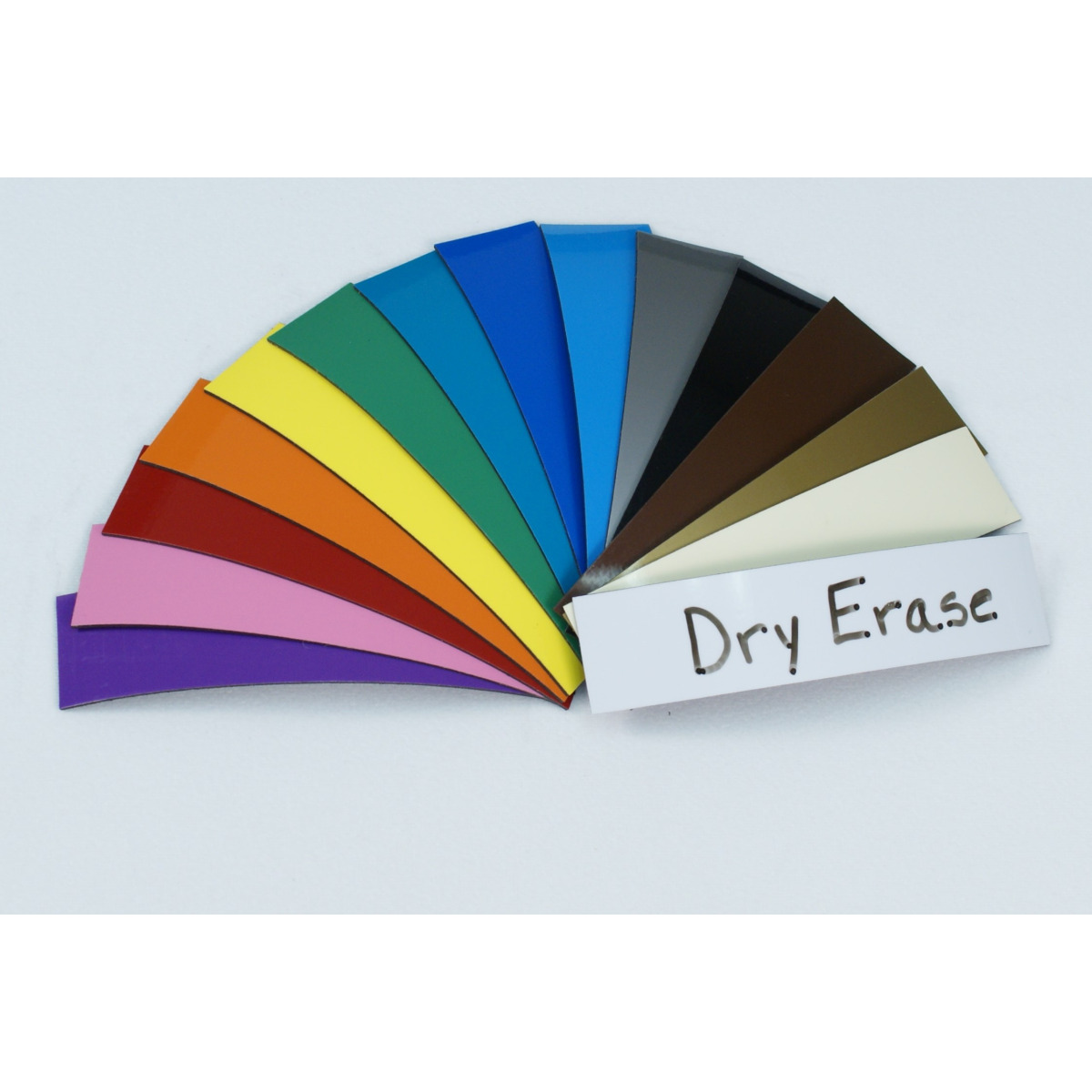 Dry Erase Magnets come in a variety of colors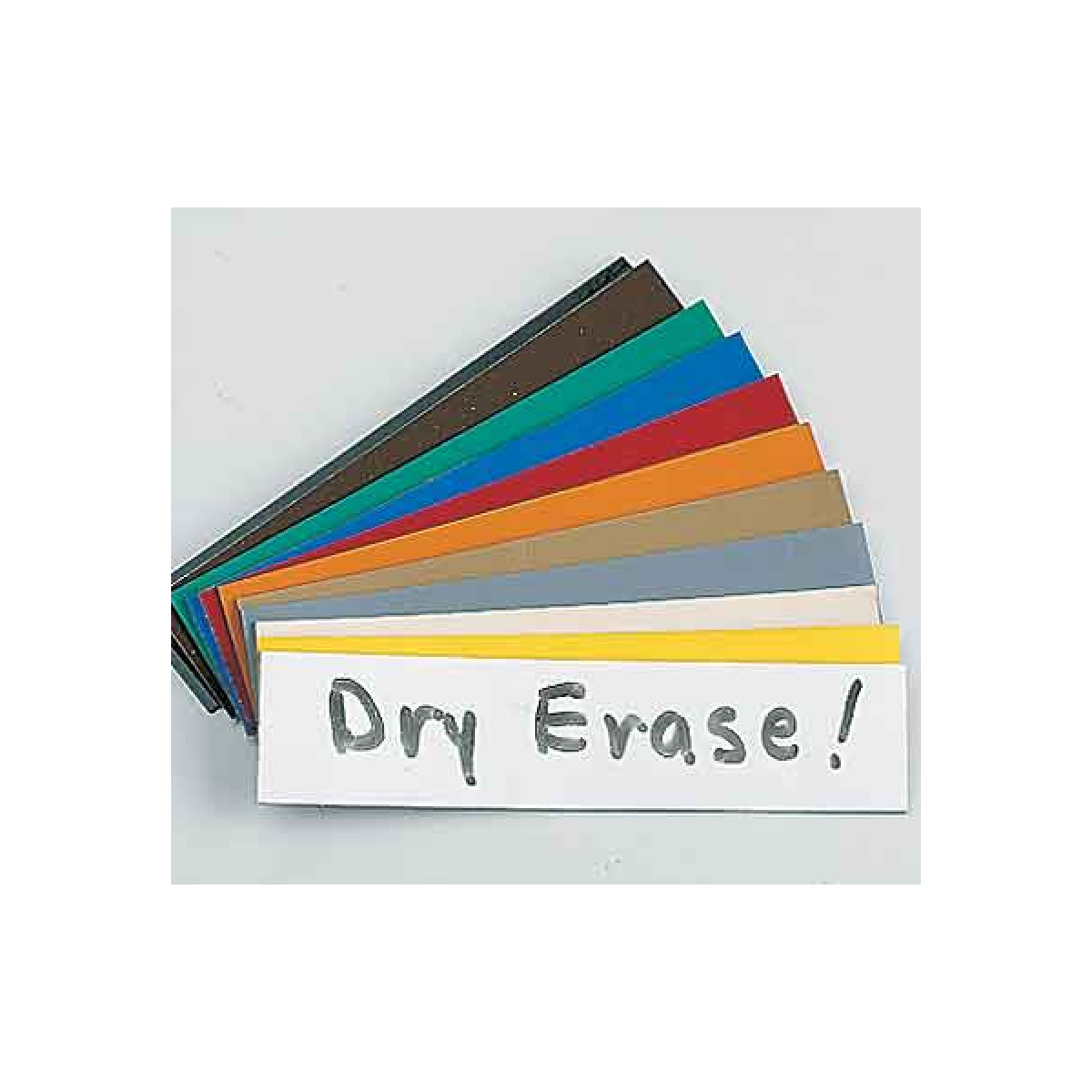 Pictured: Magnet # MW1X4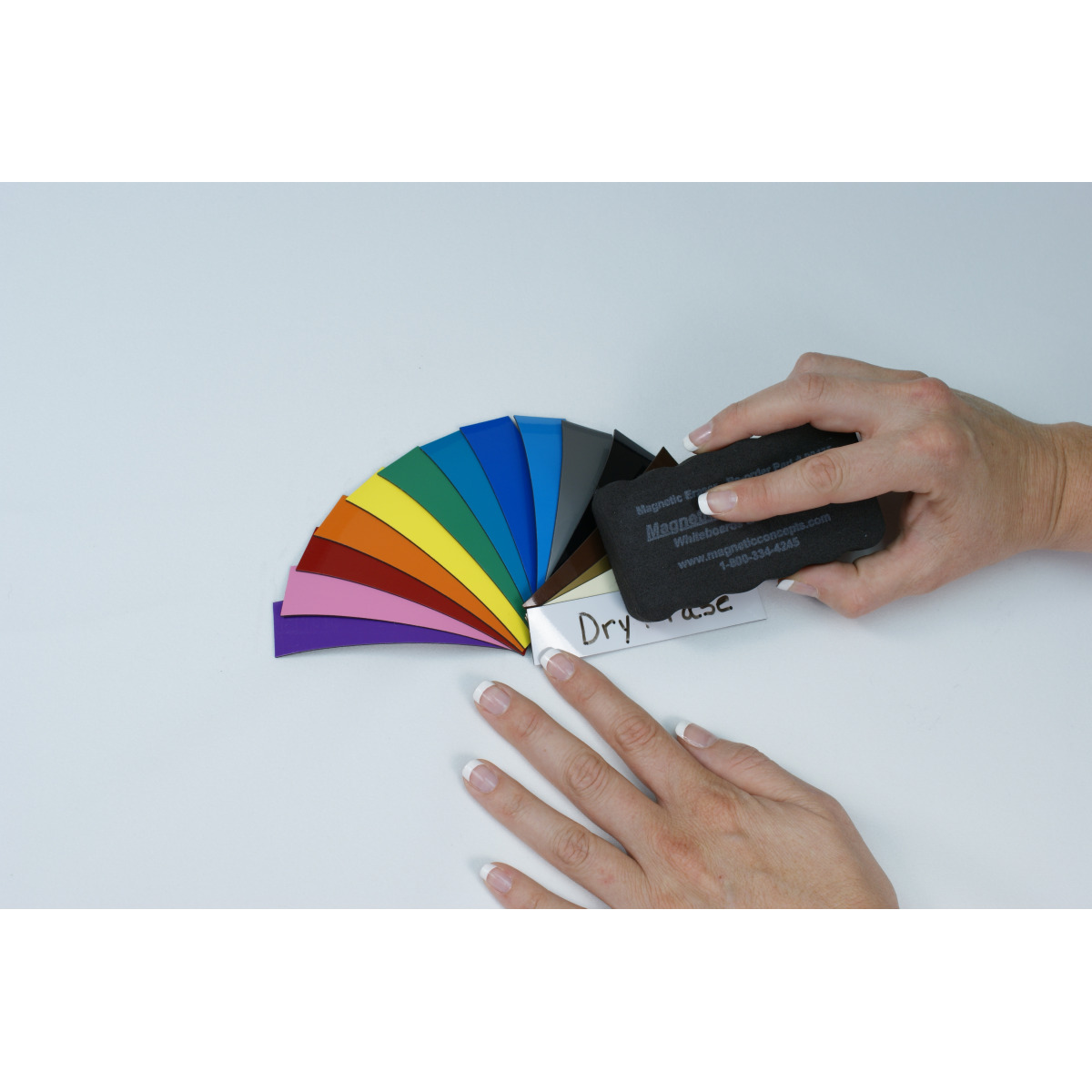 Convenient wipe-off
Change labels easily with dry erase markers




Dry Erase Magnets
Write quantities, status and other warehouse info on dry erase magnetic labels
Dry erase magnetic labels are ideal for inventory, product info, quality control, and many other warehouse functions
Use Dry Erase Markers for easy, convenient wipe-off
Use our Premium Damp Erase Pens for more lasting content
1/32" thick magnet
Dry erase surface in 15 colors
Sizes & Pricing
Step 1:
Select Part # to Continue
Step 1:
Select Option to Continue
* Write-on surface for Dry or Damp Erase Pens
Additional Information
Detailed Description
Warehouse Magnetic Dry Erase Label Applications: Writing inventory counts, inspection initials, product information, dates and other data on magnets for warehouse racks and other steel surfaces
Dry erase tag colors choices: white, yellow, orange, red, pink, purple, blue, light blue, teal,, green, silver, ivory, gold, brown and black
Technical Specs
0.7 lb per sq. in. pull strength affixed on a flat surface
Service temperature range = -15F to +150F
Indoor use only
Customer Comments:
Just what we needed. Great price, excellent service.
Charlie M, MILTON, FL
Back
Sizes & Pricing
Step 2:
Select Part # to continue
Back to sizes