Back
Document Pouch Signs
Sign pockets to hold warehouse forms, instructions and more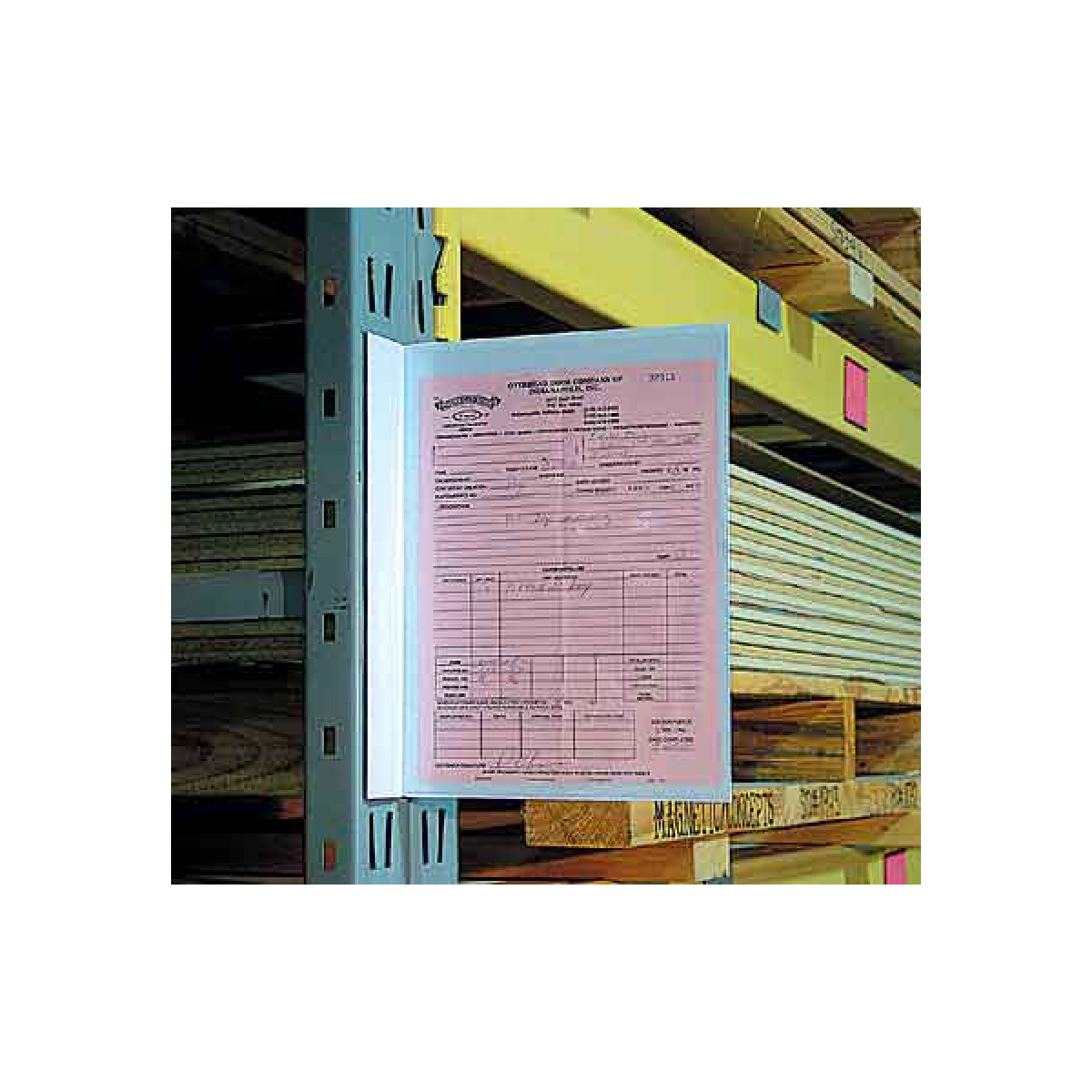 Pictured: Sign # QA1P12X10M

Document Pouch Signs
Sign pockets to hold warehouse forms, instructions and more
Find documents quickly with highly accessible sign pouches
Ideal for holding stock rotation forms, instruction sheets, or job tickets
This plastic pouch for documents is a clear, sturdy vinyl; sign is white, bright yellow or blue
Each sign has a 1"-2" foot with a strong adhesive or magnetic strip
Sizes & Pricing
Step 2:
Select Part # to Continue
Step 2:
Select Option to Continue
* Sign colors: yellow, blue, red, green

Sign face size slightly larger than pouch dimensions
Sign letters, numbers and graphics are priced separately
Additional Information
Detailed Description
Mounted Document Pouch Applications
Convenient DIY method of changing aisle locations - simply replace the letter/number sheet with a different one (easily created and printed from your PC)
Displaying re-stocking or order instructions at the end of racks - see picture above
Holding receiving, stocking, picking, or shipping orders or job tickets
Organize documents on bookcases or shelving rows
Product Options
Wall mounted document holder pouches are available with one or two top-loading pouches (one per sign face)
Custom sizes up to 12"x48"
Technical Specs
Service temperature range = 0F to +150F
If adhesive mounting, minimum application temperature = +65F
Customer Comments:
I am setting up a new spare parts storeroom & using these pouches to identify aisle number & type of parts located on each aisle.
Love the magnet style! I ordered the yellow background & then print my word doc with black lettering which really pops!
This makes retrieving parts easier which contributes to being more efficient in getting equipment back up & running!
Excellent product that I highly recommend!
Ricky M, DAINGERFIELD, TX
very good products
Robert M, DAVENPORT, FL
Back
Sizes & Pricing
Step 3:
Select Part # to continue
Back to sizes