Back
Custom Ready-To-Apply Vinyl Wording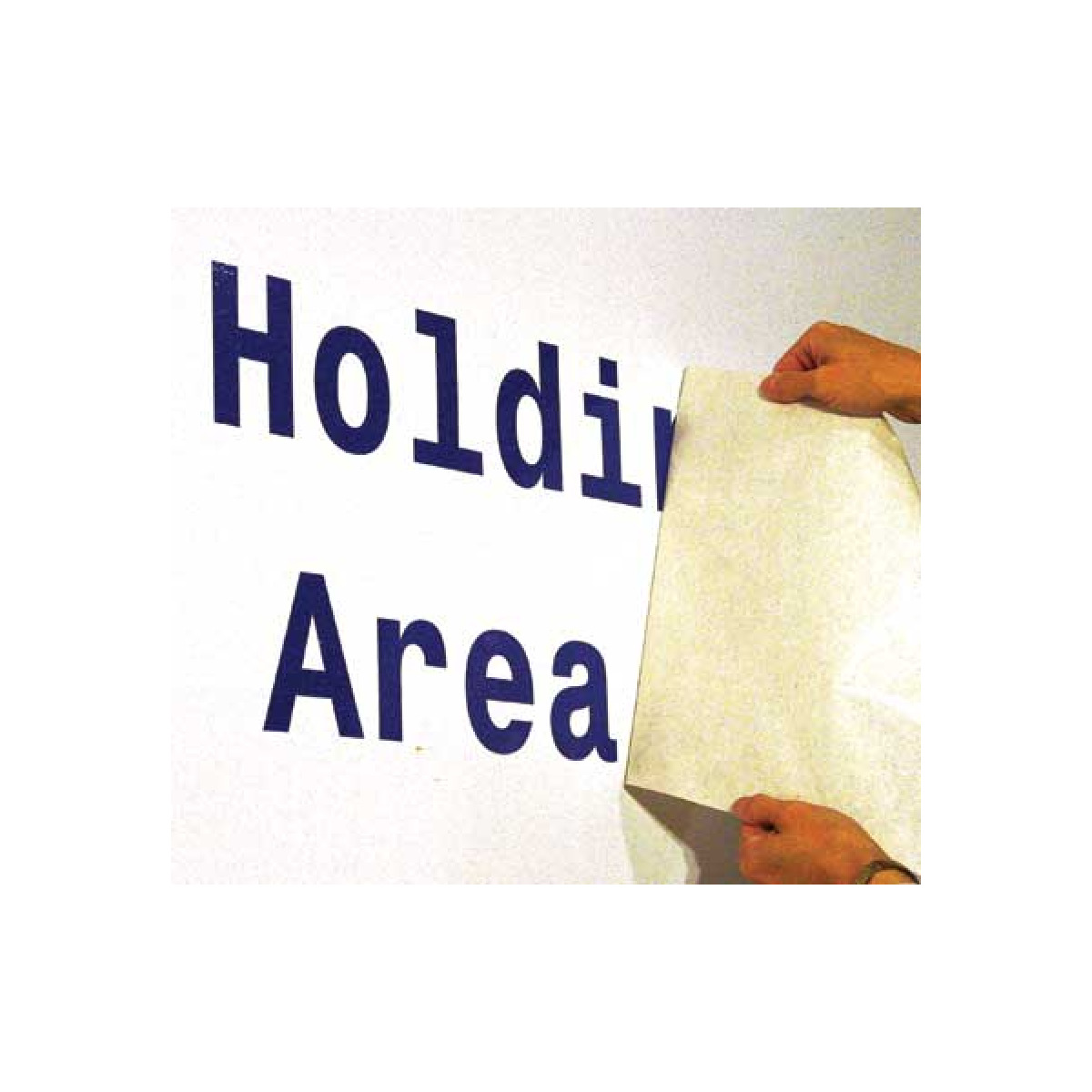 Pictured: two Part # QLL4 red

Custom Ready-To-Apply Vinyl Wording
One piece custom vinyl adhesive lettering for signs
Easy to apply in a neat, straight line
Precision die-cut vinyl adhesive characters of your custom words, numbers or a combination
High quality custom vinyl adhesive lettering is rated for both indoor and outdoor applications
One piece stream of adhesive ready to apply lettering
Choice of five basic colors, four fluorescent, and one reflective
Sizes & Pricing
Additional Information
Detailed Description
Custom Vinyl Adhesive Lettering Applications
Eliminate the problems of trying to neatly align one character at a time
Identify warehouse racks, walls, doors, shelves, vehicles, equipment
Apply in either indoor or outdoor environments
Adheres to most smooth surfaces
Adhesive Character Description
Type is a standard monotype font (sans serif, block style) with character size having a width equal to 86% of the character height
Letters A-Z and a-z, numbers 0-9, characters # & % - . , " $ + and arrow are available
Basic colors: Black, Red, Blue, Green, White
Fluorescent colors: Red, Orange, Green, Yellow
Reflective color: Silver
Submit words/numerical groups in streams to be created in one piece per stream (often one line of characters is a stream), priced per character
Ex: Holding Area 6 is one stream (one line), 12 characters
See Sign Letter Height Visibility Chart Metricfor readability ranges.
Product Options
Adhesive Character Options
Custom sizes from 1/2" to 20" height available upon request
Character compression (width down to 52% of height) to properly fit area of application
Custom characters and graphic designs (may incur a nominal set-up charge) 
Our Review of Your Data File
FOR ORDERS & QUOTES: to confirm your design or data file is usable or for assistance in selecting the best size or style - Upload Your File now for our review and acceptance.  We will respond by the next business day.
Technical Specs
Minimum application temperature = +50F
Service temperature range -40F to +150F
Indoor and outdoor use
Back
Sizes & Pricing
Step 2:
Select Part # to continue
Back to sizes