Back
Sliding Status Indicators
Use as a sliding cover red/green signal at a quick glance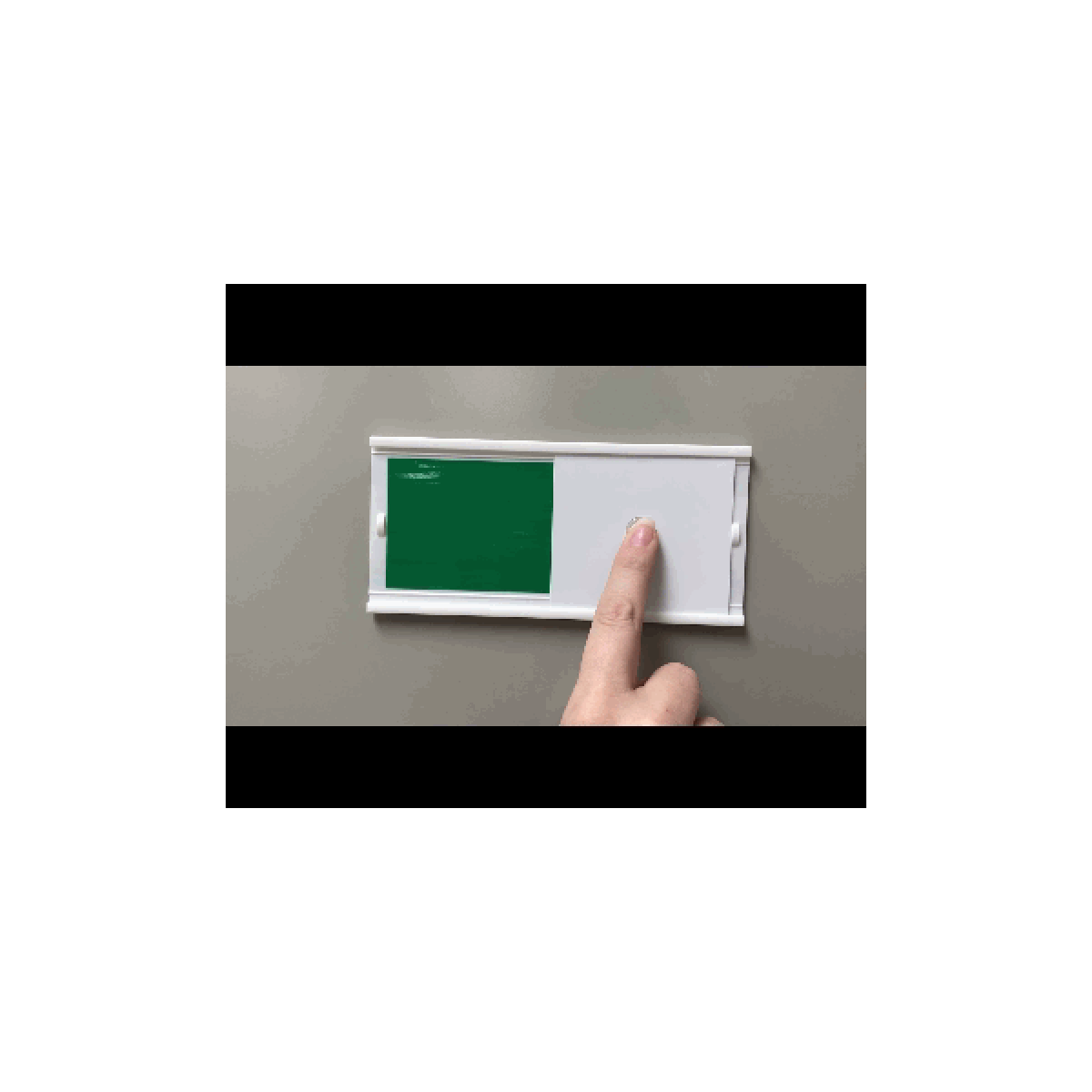 Click to View Demonstration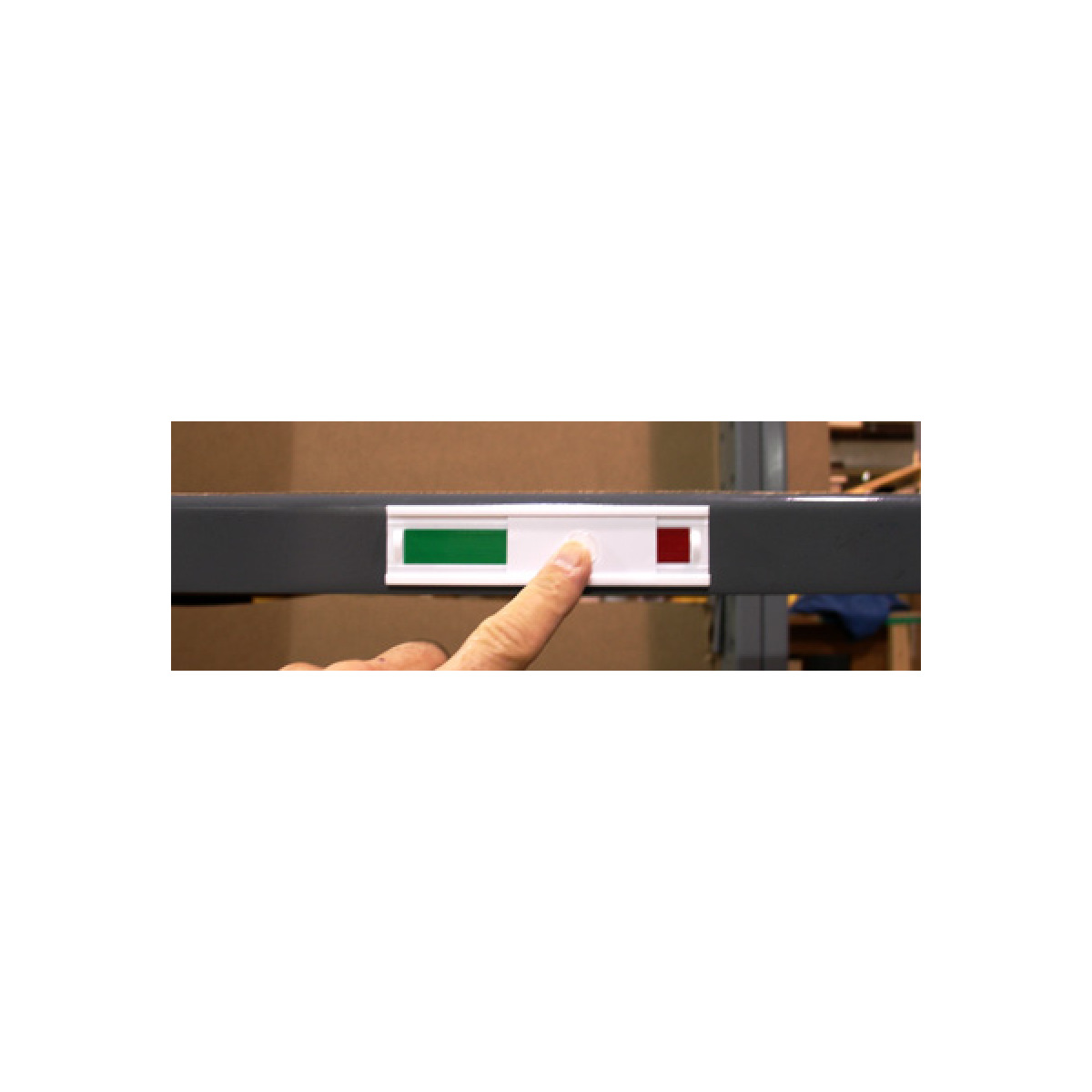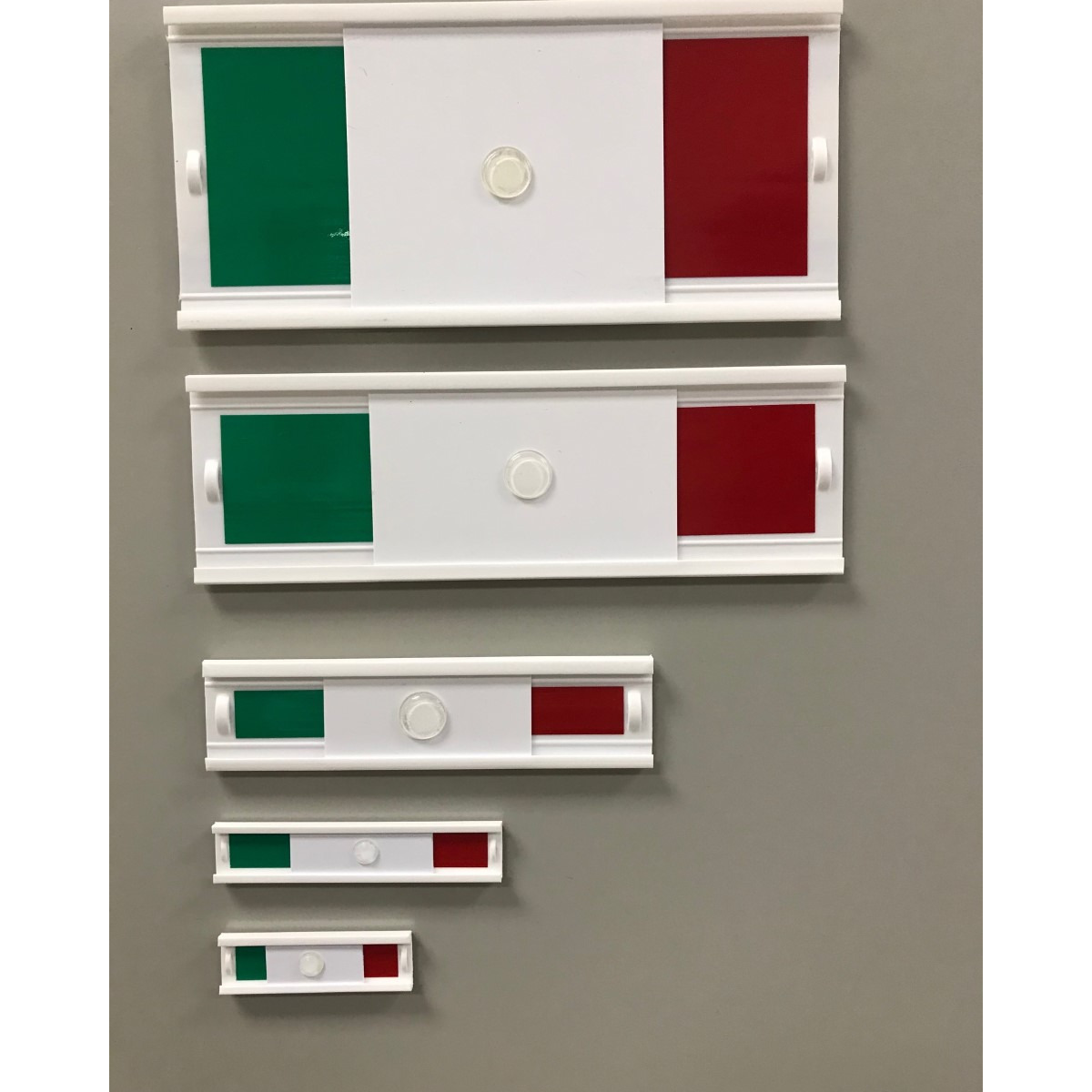 3x6, 2x6, 1x4, 0.5x3, 0.5x2



Sliding Status Indicators
Use as a sliding cover red/green signal at a quick glance
Red/Green background area clearly indicates status - in-stock/re-order, accept/reject, pass/fail, in/out, etc.
Sliding white plastic piece covers one color and reveals the other color (red or green)
Nodules at each end of holder act as end-stops for the sliding cover
White C-Channel with a choice of adhesive or magnetic backing
Custom indicator colors or printing available- call or email for a quote
Sizes & Pricing
Step 2:
Select Part # to Continue
Step 2:
Select Option to Continue
Indicator
Outside
Dimension
H" x W" *
Pkg
Qty
Indicator - per Pkg 10
Part #
Price
5/8 x 2
10
BM05X2A
$24.75
5/8 x 3
10
BM05X3A
$26.50
1-1/8 x 4-5/8
10
BM1X4A
$27.50
2-1/8 x 6-5/8
10
BM2X6A
$29.50
3-1/8 x 6-5/8
10
BM3X6A
$36.00
Indicator
Outside
Dimension
H" x W" *
Pkg
Qty
Indicator - per Pkg 10
Part #
Price
5/8 x 2
10
BM05X2M
$26.00
5/8 x 3
10
BM05X3M
$27.50
1-1/8 x 4-5/8
10
BM1X4M
$30.00
2-1/8 x 6-5/8
10
BM2X6M
$36.75
3-1/8 x 6-5/8
10
BM3X6M
$38.50
* Custom sizes and grey indicators also available, call or email with specifications
Additional Information
Detailed Description
Standard Sliding Indicator Tracks for Warehouse Shelves and Racks
White c-channel design with sliding plastic cover piece and two end-stop nodules
Includes red and green background colors with each color covering half of the holder width and a white plastic sliding cover to reveal or block one color
Custom sliding signs are ideal for signaling Accept/Reject, Pass/Fail, In-stock/Re-order, or other status
Available with a choice of adhesive or magnetic backing for affixing to a variety of surfaces
Custom Sliding Status Indicator Signs - white plastic sliding cover in a custom sized c-channel
Print your background information on custom labels (an additional charge) to indicate your  choice of two options such as: product A/product B, coming/outgoing, a bounce back reflective label, or whatever other actions you need to indicate
Adding a sticker to the custom sliding signs is also available (additional charge) - replaces center bump
Product Options
Red/Green position - red left & green right or green left & red right on the right or left side
Grey plastic c-channel - replaces standard white with grey, call to special order
Other background colors are available (minimum order of 100 holders): basic colors - white, black, red, green, blue; and fluorescents - yellow, orange, red, green
Custom holder sizes - call or email for availability and pricing
Custom label printing to indicate your two signals or to add a label to the cover ($75 minimum)
Technical Specs
HIPS (high impact polystyrene)
Service temperature with no backing = -40F to +150F
Service temperature with magnetic backing = 0F to +150F
Service temperature with adhesive backing = -10F to +150F
Customer Comments:
No, complaints. Product arrived in good conditions and exactly what I ordered I received. Tracking of product was available and easy to access. Email notifications were on point and the invoice was included, overall it was a great experience. Kudos to your team.
Matt O, FRESNO, CA
Back
Sizes & Pricing
Step 3:
Select Part # to continue
Back to sizes