Back
Projecting Wall Signs
Custom projecting signs for viewing from two or three directions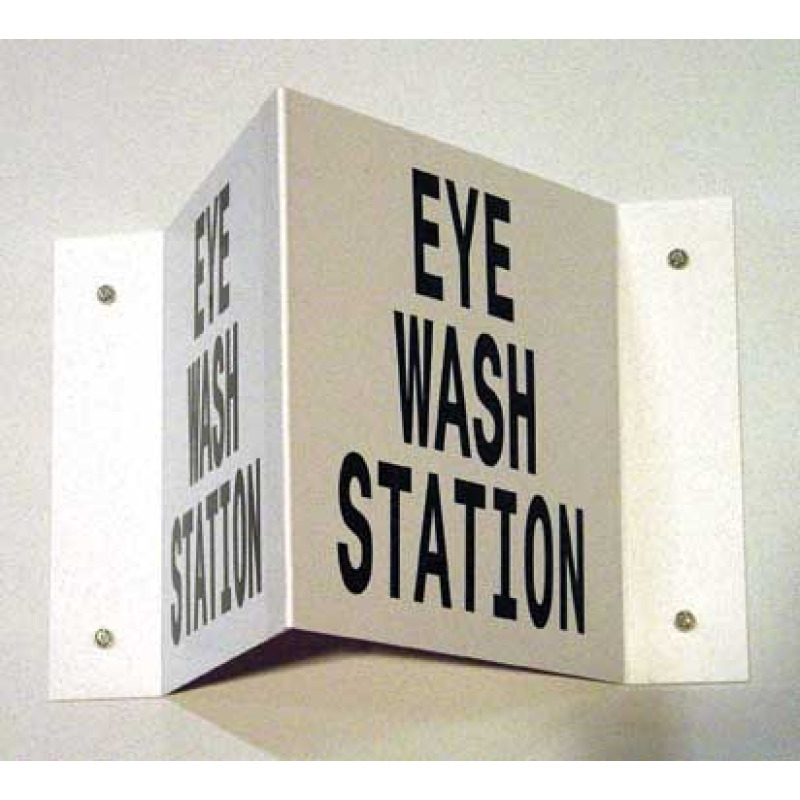 Three View Angled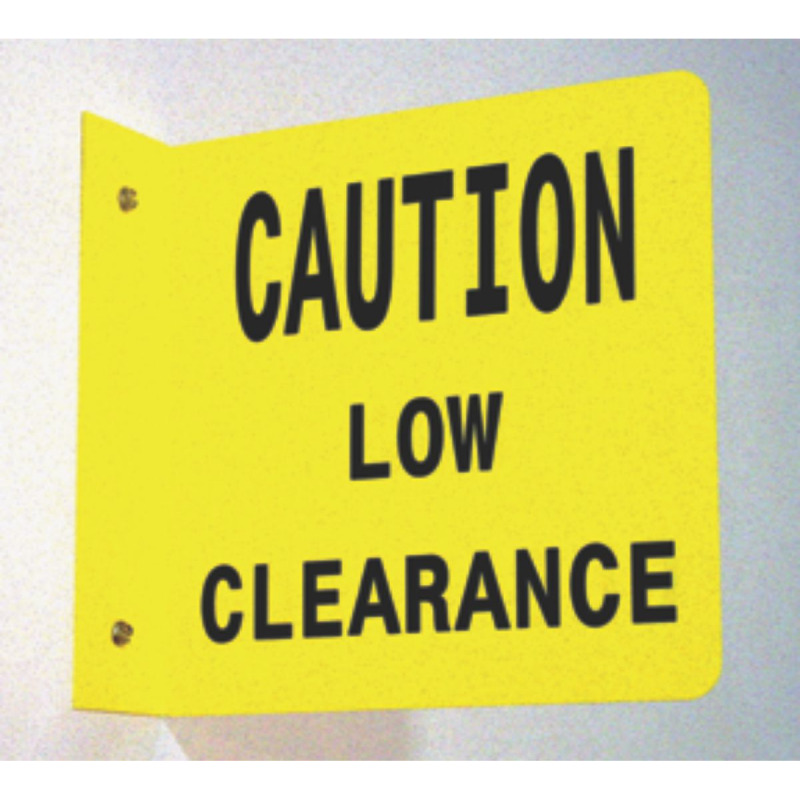 Two View Flat


Projecting Wall Signs
Custom projecting signs for viewing from two or three directions
Projecting signage provide increase visibility - two sign sides readable from 180°
Available in two viewing styles:

Two-View - flat, affixed at 90 degrees
Three-View - angled at 45/135 degrees

Plastic sign has two .04" faces of white, blue, red, yellow or green; holes for mounting are provided
Flat style has rounded corners for safety of passers-by
Custom Orders
Select Quote Lettered Signs next to the Part # below and fill out the form provided.
We will send you an email with a price quote.
You approve/revise and place your order.
Sizes & Pricing
Step 1: Select Sign Style
Step 2: Select Part # or Quote Lettered Signs
Step 2: Select Face Size
* Sign colors: yellow, blue, red, green
NOTES:
1. Sign letters, numbers and graphics are priced separately
2. Sign feet size: 1" wide each
3. Three-View angled signs are shipped in two pieces ready to be adjoined
and mounted
Additional Information
Detailed Description
Projecting Sign Applications:

Displaying information in corridors, pathways and other areas requiring view from opposite directions
Marking work areas on walls, doors, crossbeams
Identifying docks, bays or other warehouse locations
Displaying the location of safety information
Custom projecting signs are ideal for providing warning and caution messages

FOR ORDERS & QUOTES: to confirm your design or data file is usable or for assistance in selecting the best size or style - Upload Your File Now for our review and acceptance.  We will respond by the next business day.
Product Options
Custom lettering and graphics sold separately - describe content in Description section of form below; for prices see Sign Letters, Numbers and Graphics
Custom sizes up to 24" x 46" for Two-View flat style and 17" x 18" for Three-View angled - provide dimensions in Comments section of Add To Cart page
Replace holes on each foot with Adhesive or Magnetic Strips for attachment
Have feet facing inward (hidden) or custom angled for attachment
For rack flue and end of rack signage, see End-of-Rack Signs 
To Order Blank Projecting Wall Signs ONLY - Select Part # in Pricing Table
Technical Specs
Minimum application temperature = +60F
Service temperature range = -10F to +150F
Indoor use
Back
Sizes & Pricing
Step 3: Select Part # or Quote Lettered Signs
Back to sizes