Back
Warehouse Flat Metal Signs
Custom made aluminum and steel sheet metal warehouse signs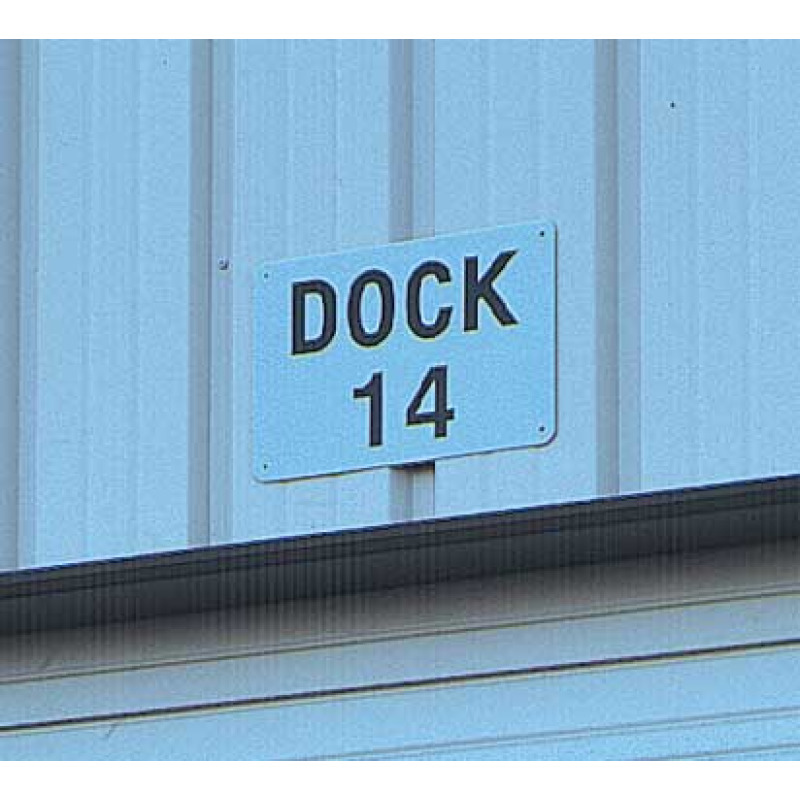 Warehouse Flat Metal Signs
Custom made aluminum and steel sheet metal warehouse signs
Durable aluminum warehouse signs with rounded corners in three surface styles:

     1) .045" thick with white based enamel and four corner holes
     2) .08" thick reflective vinyl with four side-centered holes
     3) 22 gauge white steel with four corner holes - use for holding magnets

Click on Quote Lettered Signs (below) for custom vinyl lettering of these signs.  We will apply the lettering to the sign for you!  We will determine the appropriate sized characters based on your data and email you a full price quote.
Custom Orders
Select Quote Lettered Signs next to the Part # below and fill out the form provided.
We will send you an email with a price quote.
You approve/revise and place your order.
Sizes & Pricing
Step 1: Select Sign Construction
Step 2: Select Part # or Quote Lettered Signs
Step 2: Select Size
* Sign letters, numbers and graphics are priced separately
Additional Information
Detailed Description
Custom made sheet metal signs are ideal for marking outside areas or displaying messages with magnetic signs/characters:

Docks - see dock door number sign picture at top of page
Rack areas, walls, posts, beams
Overhead doors and bays
Fenced areas and gates
Technical Specs
Rounded corners
4 corner holes
White enamel aluminum is 0.045" thick
White steel is 22 gauge
Back
Sizes & Pricing
Step 3: Select Part # or Quote Lettered Signs
Back to sizes