Back
Workplace & Safety Signs - Custom
Made to order signs printed with your own design and message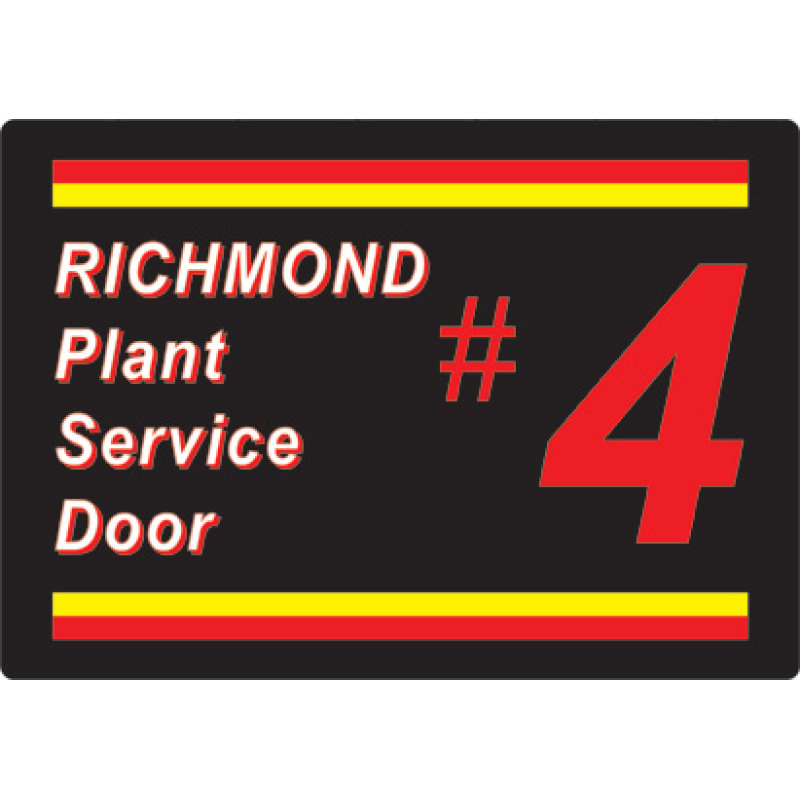 Pictured: Model # S990, Part # SQC7X10

Workplace & Safety Signs - Custom
Made to order signs printed with your own design and message
Create your own sign message - your text, your colors, your design
Provide a graphics file or send a sketch.
We will create a plastic custom sign for you!
Printed in full color on laminated plastic, aluminum or a vinyl decal
SEE EXAMPLES OF SOME CUSTOM DESIGNS BELOW THE PRICE TABLE
Custom Orders
Select Get A Quote next to the Part # below and fill out the form provided.
We will send you an email with a price quote.
You approve/revise and place your order.
Select A Design To Get Started
Sizes & Pricing
Step 1: Select Part # or Get A Quote
Step 1: Select Construction
Additional Information
Detailed Description
Printed Warehouse Sign Applications:

These industrial caution and danger signs are designed to provide safety, hazard, notice, danger, caution, warning and directional information to employees or visitors
Apply to doors, walls, and equipment throughout your business facility or building
Display regulatory, mandatory and compliance signs where applicable
Warehouse safety signage increases safety awareness and reduce workplace accidents

Standard Warehouse Designs
All the warehouse industrial caution and danger sign designs pictured below are standard graphic designs
Pick one of the popular messages shown OR insert your own wording
SAME LOW PRICE for either our message or yours (with a standard design)
NO SET-UP CHARGES, NO PREP FEES
Product Options
For all Printed Custom Sign Option pricing and availability, please contact Customer Service
Custom plastic sign sizes up to 24" x 48"
Custom aluminum sign sizes up to 24 " x 48"
Reinforced metal grommets - $0.50 per hole (1/4" I.D.)
Magnetic strip backed (two 1" 60 mil strips) - add $2.30 for any 7" x 10", $2.80 for a plastic 10" x 14", or $5.40 for an aluminum 10" x 14" (120 mil)
Reversed out text or images
Other sign styles: 2-sided, projecting, hanging - see All Signs
Our Review of Your Data File FOR ORDERS & QUOTES: to confirm your design or data file is usable or for assistance in selecting the best size or style - Upload Your File Now for our review and acceptance.  We will respond by the next business day.
Technical Specs
Each full color, custom sign is overlaminated for UV protection and is resistant to dirt, water and common solvents
All Printed Custom Signs have rounded corners to avoid injury
Service temperature range = -15F to +160F
Plastic signs are a sturdy 40 mil styrene with a choice of four 1/4" holes or two strong foam adhesive 1" strips
Aluminum signs are a solid 40 mil with four 1/4" holes (foam adhesive strips are optional)
Sign magnets are full size, 30 mil thickness
Vinyl decals are a self-adhesive, ready-to-apply color graphic
Back
Sizes & Pricing
Step 2: Select Part # or Get A Quote
Back to sizes